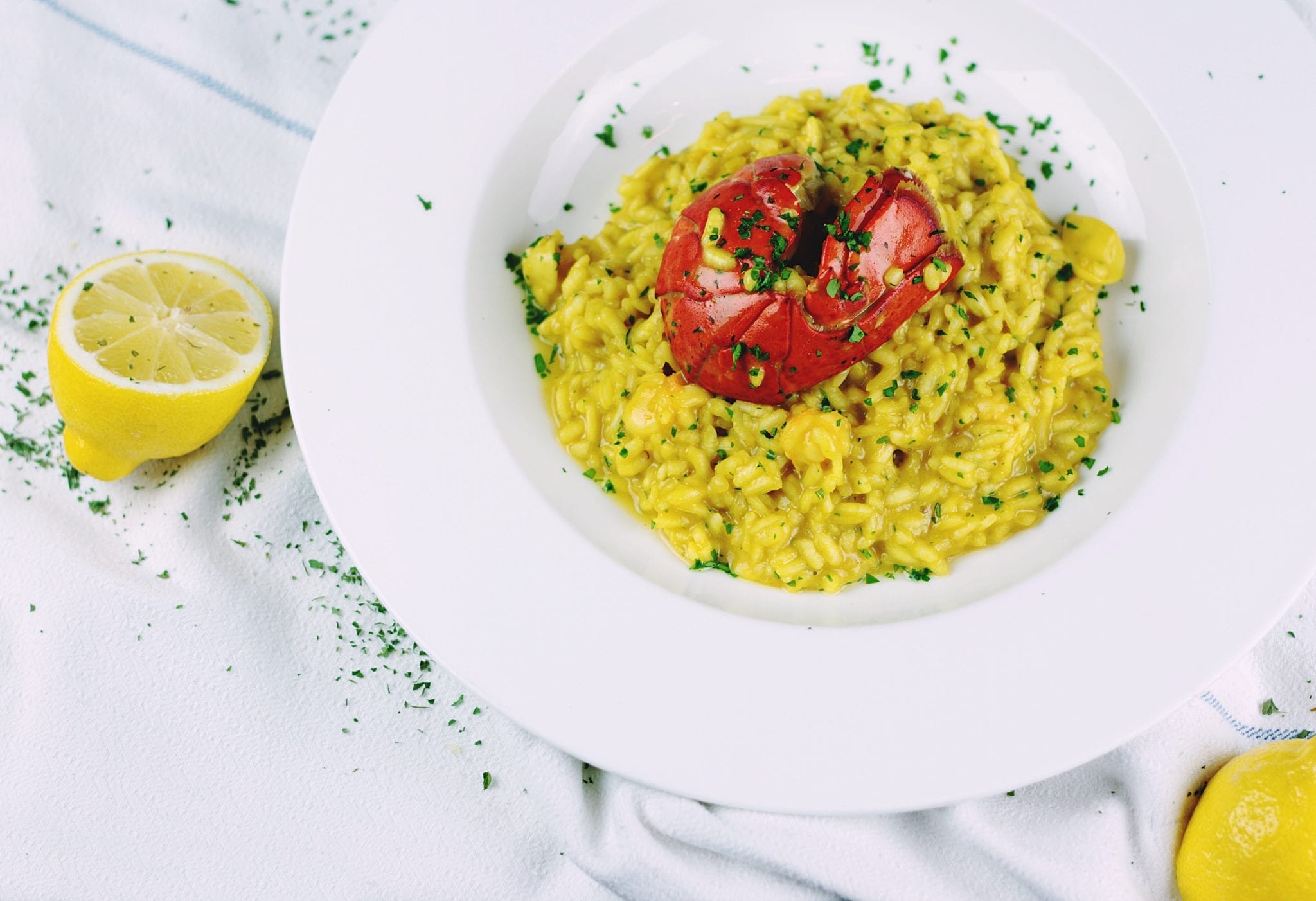 How to Make Authentic Italian Risotto For Beginners
August 1, 2023
Right up there with lasagna and pizza, risotto is one of the staple Italian dishes that everyone needs in their recipe arsenal. Creamy, comforting and filling, it makes a great option when you need something tasty and homemade. With a variety of ways to reinvent the dish, you could try a different kind each night and never get tired of the flavours.
Making traditional Italian risotto
Making Italian-style risotto demands time and attention. But don't worry, it comes with plenty of rewards. Not only will you end up with a delicious meal, but a classic Italian risotto recipe is a foundation that can be reinvented again and again with a variety of different ingredients. So whether you fancy making risotto the traditional Italian way, or you're simply searching for a simple, easy to follow recipe to build on, look no further!
The history of the Italian rice dish
Risotto can be traced back to the 15th century in Lombardy, when stretches of land began to be cleared to make room for rice fields as populations in cities began to increase and the demand for food soared. Once rice came into popular consumption, different ways to prepare it began to spread and soon 'rice soup' became a common staple giving rise to an early form of risotto.
The official recipe was set down by renowned Italian cook Giovanni Felice Luraschi's in his 1829 Nuovo Cuoco Milanese Economico, (or 'The New Thrifty Milanese Cookbook'). He dubbed the dish "risotto alla Milanese giallo," or "yellow Milanese risotto." His original recipe doesn't stray too far from how we've come to know the rice-based dish today, incorporating rice, broth infused with beef-marrow, cheese, saffron, and nutmeg. 
Risotto alla milanese 
Risotto alla milanese is one of the most distinctive types of risotto. Made using saffron, it has a characteristic taste and colour that separates it from other incarnations of the dish. A folk legend has tied its creation to Milan's famous Duomo.
The tale goes that an apprentice called Valerius was charged with completing the stained glass windows of the church, and employed a range of beautiful colours in its design. But the people of the town thought it would be funny to give credit to the herb saffron for the vivid colours instead.
Frustrated that his hard work wasn't duly appreciated, Valerius decided to pour a heap of saffron into the rice served during his master's wedding feast. He hoped to spoil the occasion and get sweet revenge on the townspeople, but his plan had the opposite effect. The wedding party thought the dish delicious and risotto alla milanese was born.
Today, risotto is one of the most popular food dishes in Milan, and is well worth seeking out.
Things to keep in mind when cooking risotto
The main thing to keep in mind while cooking Italian risotto is not to wash the rice beforehand. Leaving the natural starch on the grain is what helps it to absorb the broth and become rich and creamy. It also helps to make preparation a lot easier!
Similarly, the broth added should always be hot. If you have used up all of the prepared broth and need more liquid towards the end, simply add some hot water instead. 
You can make risotto a number of ways – with shrimp, mushroom, butternut squash, red peppers – the list goes on. But you'll need to adapt your recipe to match the cooking time. So, for example, a risotto with peppers would be prepared with the peppers from the start, whereas a shrimp risotto would be prepared on its own, adding the shrimp (or other seafood) in the last few minutes to avoid overcooking.
It's also important to note that risotto requires a degree of time and patience to make. That means no scrolling feeds, or multitasking while cooking. Risotto deserves your undivided attention. Trust us, it'll be worth it!
Classic Italian risotto recipe
Serves: 4-6
Time: 30 minutes for the broth + 45 minutes for the risotto
Ingredients
400g arborio rice
50g unsalted butter
115ml white wine (still, not sparkling!)
2 pints broth – meat or vegetable (or simply use stock if you don't have time to prepare this in advance)
1 onion
1 clove of garlic
2 tablespoons of chopped oregano
Salt & pepper to taste
25g grated parmesan (optional)
50g Bel Paese cheese (optional)
Steps
Start off by preparing your broth
For vegetable broth you'll need:
1 tbsp extra virgin olive oil
1 onion
2 carrots (medium – large)
1 stick of celery
Herbs of choice (parsley, oregano, thyme)
Salt and pepper
First, heat the oil in a large pot. Then chop the vegetables and add to the pot with 2 litres of water. Add the herbs, salt and pepper then bring to the boil and leave to simmer for 30 minutes or until the water has absorbed the full flavour. Pour into a strainer and discard the chunks of vegetables, so you're left with a flavoursome broth.
Then prepare the risotto
Start off with a 'soffritto' and melt the butter in a saucepan along with finely chopped onion, frying for about five minutes or until golden.
Next, add the arborio rice and stir thoroughly until it's fully coated in the butter. Fry for approximately 2-3 minutes
Add the white wine and mix until it has combined with the rice.
Then pour 1/2 pint of the stock into the saucepan and bring to the boil. Lower the heat and leave to simmer, allowing time for the liquids to be absorbed by the rice. During this time you should be stirring frequently.
Here comes the tricky part! Continue adding 1/2 a pint of stock at a time. Each time repeat the process of mixing, allowing the liquid to be fully absorbed and then (and only then) adding more. If the stock is added in one go it won't be absorbed properly. So remember patience is key here. After all, Rome wasn't built in a day.
After about 20 minutes this process should be complete and the rice should be creamy yet al dente.
The next part is called the 'mantecatura'. Take the risotto off the heat and stir a tablespoon of butter in thoroughly. This is what really sets Italian risotto apart and gives it that creamy texture.
Optional: if you want a cheesy risotto add parmesan and some Bel Paese chopped into small squares and fold both cheeses into the rice at the mantecatura stage. Do this for about 2 minutes until the cheeses have melted through.
Finally, add the oregano and salt and pepper to taste. Serve your risotto with a freshly made salad, or a glass of red wine, or both!
There you have it: easy-to-make Italian risotto. For a taste of the real thing, check out our Tastes & Traditions of Venice Food Tour! And if you really want to dive into Italian cooking, join our Rome Pasta Making Class with a Local Chef.