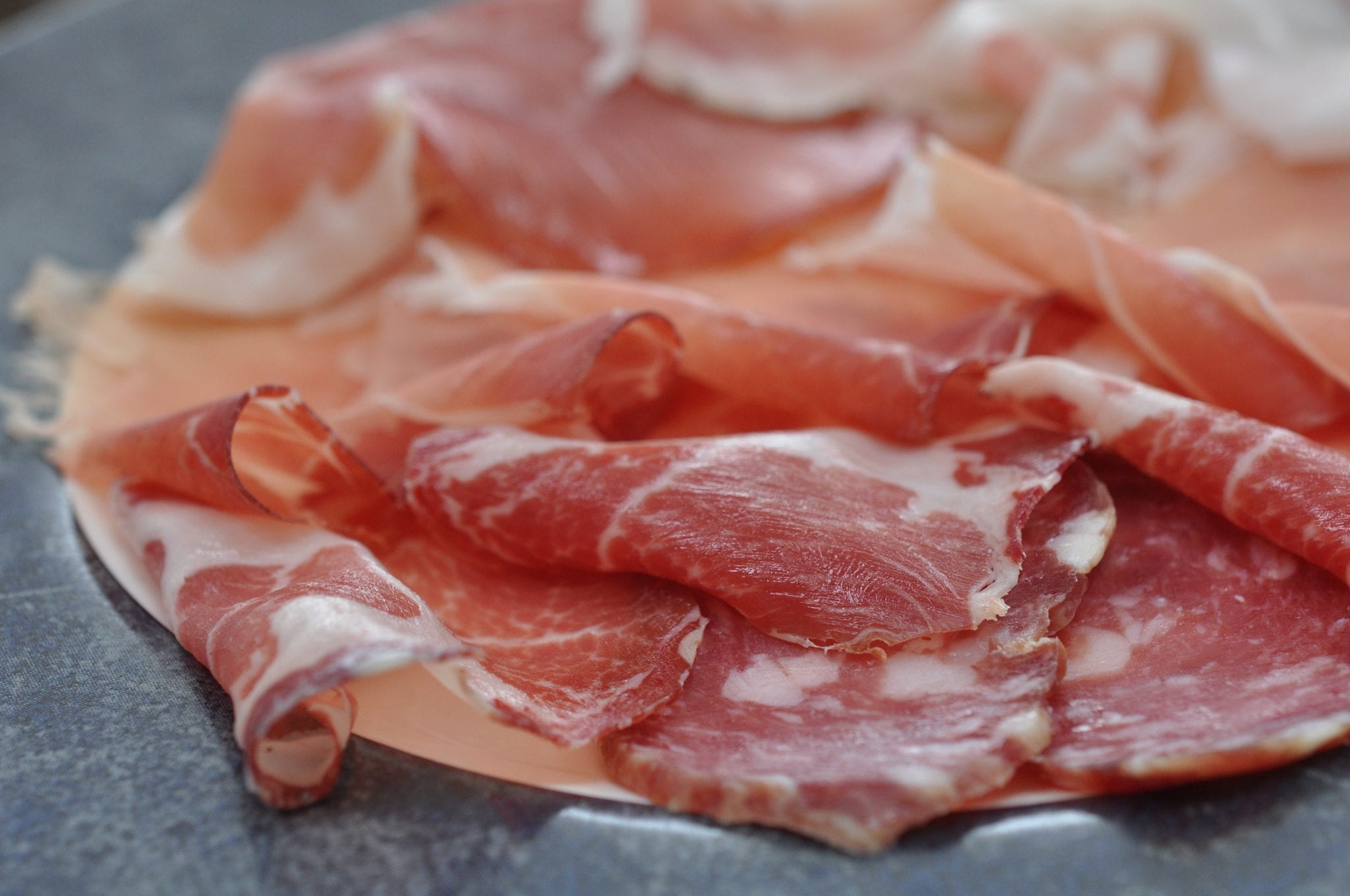 Best Food in Bologna & Emilia-Romagna, The Italian Food Valley
September 12, 2023
There are few regions in Italy more famous for food than Emilia-Romagna, the huge region in Italy that's home to Bologna, Parma and Modena. And with good reason! Part of the valley is even known as the "Italian Food Valley" because of all of the amazing cuisine it creates. Keep reading to discover the very best food in Bologna.
We recently ate our way across the region – and we're happy to report back on exactly what foods you just have to try while you're there. Prepare to salivate.
Famous food from Bologna and Emilia-Romagna
Parma ham
A D.O.P.-protected food, this is ham that's been salted for several weeks, rather than cooked. You may also know it from the Italian name, prosciutto crudo di Parma. This delicous ham features a melt-in-your-mouth texture, and it's made – of course! – in the town of Parma.
Mortadella di Bologna
Yes, the city of Bologna, is where the word "bologna" (or "baloney") comes from. However, but we promise you, the supermarket lunchmeat is a bastardized version of this pork from Bologna! Learn all about the spicy origins of mortadella in this post from our foodie friends at Devour Tours.
And if you're a super fan of mortadella, then you can't miss the one of the festivals in Bologna especially dedicated to this meat!
Parmigiano Reggiano Cheese
A D.O.P.-protected cheese, made in Parma and Reggio Emilia, this is another one that's been imitated countless times in other countries. You might know it as "parmesan."
Again, though, unless you're holding the D.O.P.-protected Parmigiano-Reggiano in your hands, you're not really tasting the real thing. It's delicious! Don't miss our video on the secrets of making Parmigiano Reggiano cheese:
Balsamic vinegar from Modena
One of the region's most world-famous foodstuffs, proper, D.O.P.-protected balsamic vinegar can only be made in Modena… which is in Emilia-Romagna. Don't miss it, especially a little bit trickled onto some Parmigiano-Reggiano! Look for it on pastas, too: One thing Emilia-Romagna does wonderfully is mixing sweet and savory, like this pasta filled with pears, Parmigiano Reggiano, and drizzled with balsamic vinegar.
Calamari ripieni di calamaretti
Little squid are chopped, seasoned, mixed with rice, and used to stuff… larger squid! Yum.
Asparagi ravennati
The famous asparagus of Ravenna. Look for it in risotto.
Anguilla alla ravennate
Eel sauteed in butter with tomatoes, and a specialty in Ravenna.
Piselli alla pancetta
Peas cooked up with pancetta (a salt-cured, spiced Italian bacon), sometimes with pasta thrown in. A specialty of Bologna.
Must-try pasta dishes from Bologna
Lasagna
Some Bolognese claim that lasagna was invented here. Regardless of where exactly it originated, the version made in Bologna is one of the best. Don't miss the delicious green lasagna, which is made from sheets of pasta containing spinach.
Tortellini
The pasta that has become a favorite worldwide — those little pouches filled with cheese or, in some cases, meats (although that's usually for their larger cousin, tortelloni) — was actually invented in Emilia-Romagna! And some fascinating legends are connected with how it got its start.
Our favorite legend goes that, while traveling, the pope's daughter (Lucrezia Borgia) checked into the small town of Castelfranco Emilia, near Modena. The innkeeper was captivated by Lucrezia, and in the night, he couldn't help himself — he peeked through the keyhole into her room. All he saw… was her navel. In typical Italian fashion, he turned his desire into inspiration, making a new pasta in the shape of Lucrezia's navel in homage.
Capellettacci
Capellettaci is asta filled with chocolate-flavored chestnuts and served with olive oil and pepper. It may sounds odd, but it tastes delicious.
Tagliatelle alla bolognese
Not exactly what we think of when we think "Bolognese sauce," this is a thick ragu of onions, cartos, pork, veal, and with just a little bit of tomato.
Regional sweets and desserts
Amaretti or amarelle
Almond-flavored macaroons, a specialty of Modena.
Pampepato di cioccolato
A Christmastime cake made of cocoa, milk, honey, spices, almonds and lemon peel, then covered with candy-studded chocolate frosting. It dates back to the 15th century, and an 11-pound version was even given by the city of Ferrara to General Eisenhower during the war!
If you're visiting Bolgona, join our Tastes & Traditions of Bologna: Food Tour with Market Visit to explore the city's incredible culinary scene with a local! You'll taste recipes passed down through generations and meet the proud locals behind them as you discover Bologna's beloved foods firsthand.