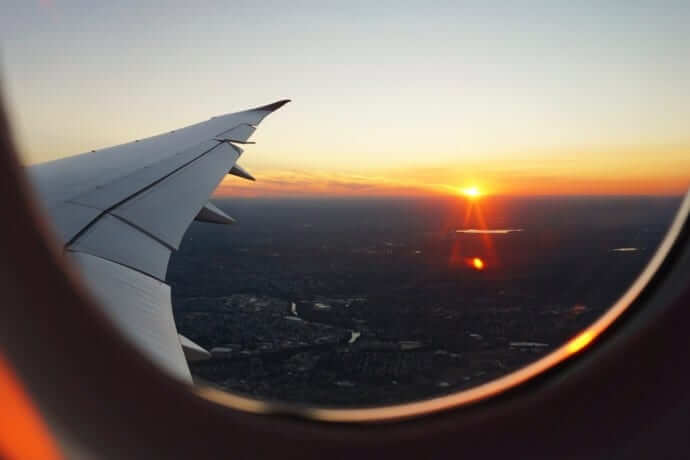 Flying to Italy: How to use your air miles and points to get to Italy
January 23, 2023
Touring Italy is a dream for many Americans. It might be your first trip or perhaps you're planning to head back to the Bel Paese to enjoy an Italian festival? Either way, using any points and miles you've built up over time could help you book – and save – with an 'award flight' (ie when you use your collected miles or points to 'pay for' a flight) this travel season.
So, for today's post we've asked the experts at johnnyjet.com to share their in-depth advice on the myriad ways you can use 'award travel' to get to – and around! – Italy.
How much do award flights to Italy cost from the US?
In general, you can expect to pay between 50,000 and 60,000 miles for a round-trip in the main cabin. Expect to pay between 140,000 and 220,000 miles round-trip when flying in first-class or business class.
Depending on the airline, you may also need to pay cash for a fuel surcharge that can be as much as $200. All award flights, regardless of the cabin you fly in, have additional fees and taxes.
How to transfer credit card points to airlines
You have two different ways to earn travel points and miles.
The first way is to be loyal to a certain airline so you earn frequent flyer miles for one loyalty program.
The second option is earning rewards points with a travel credit card. This might be a co-brand airline credit card. However, some flexible travel rewards card lets you redeem your points for any type of travel.
Some of the best miles credit cards let you transfer points directly to multiple airline loyalty programs. Points and miles typically have a higher redemption value when redeemed through your loyalty account.
These credit card loyalty programs offer point transfers to many leading airlines:
American Express Membership Rewards
Capital One (Venture Miles and Spark Miles)
Chase Ultimate Rewards
Citi ThankYou
Let's take a look at some of the best ways you may use your miles by transferring them. If you prefer redeeming your points for a travel statement credit, these flights may be a good option too.
Avios
British Airways Executive Club is a popular transfer partner for several credit card partners. After converting your points into Avios, you can book flights on various Avios partners if British Airways doesn't fly to your Italian destination.
1. Air Italy
One of the best ways to use reach Italy with Avios is by flying Air Italy. This airline has added several new routes in recent years. Air Italy's most flexible route options from across North America originate from New York, Los Angeles, Miami, and Toronto. Other mid-size airports, such as Kansas City or Seattle, offer routes to Milan.
You can search for business class award flights for approximately 75,000 Avios each way. As is common for international flights, plan on paying a fuel surcharge.
2. Aer Lingus
If you're in Ireland, your best option can be flying on Aer Lingus. Two new exciting routes start in late May 2020 from Dublin. Non-stop service extends to Brindisi, Puglia on 23 May 2020, and Alghero, Sardinia on 24 May 2020. One-way award flights cost 7,500 Avios in peak season and 6,500 Avios in off-peak.
Star Alliance
Flying on a Star Alliance airline partner can be another way to find ample award flights. From the United States, United Airlines may seem like the obvious choice. Other Star Alliance members include TAP Air Portugal, Lufthansa, and Turkish Airlines. 
It's easier to avoid fuel surcharges with select Star Alliance members versus different loyalty programs. This is something to keep in mind if these flights match your travel schedule.
Avianca LifeMiles
Award space is relatively limited when searching for space in Avianca LifeMiles. If you find a seat, this is the best way to avoid fuel surcharges on Lufthansa, for instance. You might even be able to save a few points if you book a mixed-cabin award ticket through Avianca.
ANA
ANA is another way to book Star Alliance partner flights as United Airlines is an exclusive Chase Ultimate Rewards transfer partner. Currently, only American Express credit cards have a transfer partnership with ANA.
A round-trip award flight from North America to Italy costs 55,000 miles in the main cabin and 165,000 miles for first class. You will most likely need to pay a fuel surcharge on long-distance flights.
Aeroplan
Aeroplan members have the luxury of booking one-way award flights. When booking partner award flights, you might be forced to book a round-trip. This way, you can use points to fly to Italy and pay cash for your return trip.
Oneworld
The oneworld alliance also has a wide variety of alliance partners. This can be your best option when you live near an American Airlines hub. One downside with oneworld award flights is that you're likely to pay a fuel surcharge. Even American Airlines charges a fuel surcharge on flights to Italy.
1. American Airlines
You should look at American Airlines if you can fly to Italy during the off-peak season. You can get an award flight discount when flying in the main cabin. Instead of paying 30,000 miles, the off-peak rate is only 22,500 miles each way for 45,000 miles round-trip.
Premium cabin seats do not have an off-peak discount. These flights start at 115,000 miles round-trip.
Skyteam
You're most likely to find award space with Delta or Alitalia when flying to Italy.
1. Delta Air Lines
Because Delta uses floating award flight prices, it can be hard to predict exactly how many points you will need. The lowest round-trip main cabin tickets cost 50,000 SkyMiles. But, it's easy to pay up to 90,000 SkyMiles if your travel dates are not flexible.
To avoid this unpredictability, see if you can transfer your points to Virgin Atlantic. A round-trip main cabin ticket on Delta can cost 60,000 miles. First-class can cost 100,000 miles.
2. Alitalia
Alitalia is another likely carrier when you fly with SkyMiles to Rome or Milan.
Some credit cards let you transfer points directly to your Millemiglia account as well.
Season non-stop service from San Francisco to Rome is available from June 1, 2020, to October 28, 2020. Typically you must fly from the U.S. east coast or Los Angles to enjoy a direct flight on Alitalia.
3. Etihad
While Etihad isn't connected with a specific airline alliance, they do have individual partnerships with select airlines. As a result, they may offer low-cost award flights. The only catch is that you must call Etihad to book award tickets on a partner airline.
For example, you can book an off-peak main cabin round-trip on American Airlines for 40,000 miles. That's 5,000 miles less than booking directly from American. Since American isn't a direct transfer partner with any credit card program, Etihad can be an alternate way to book award flights on American.
Final Thoughts
You have plenty of flexibility with paying with points and miles for your Italian adventure. The best place to start is comparing the options for your favorite airline or travel credit card. Then all that's left to do is to find the best travel dates to savor la dolce vita for yourself! Happy travels!