Guide Spotlight: Abel – Madrid
July 4, 2023
In this blog series, we get up close and personal with some of Walks' guides around the world, showcasing some of the amazing people who take Walks with us from Rome to New York. We hope this blog series will add another bit of travel inspiration to your life – hearing from the men and women who inspire us and Walks guests around the world!
Today we're joined by one of our Madrid guides, Abel Ramos, who fills us in on his favorite artwork and neighborhood in Madrid, a fascinating story on Cervantes, as well as some places around the world that should inspire our travel bucket list! We'll let Abel take it from here.
Introducing our Madrid Guide: Abel Ramos
Hola! I am Abel. I was born and raised in Madrid, where I studied Tourism Management at the Universidad Autónoma. After traveling throughout Europe as a tour leader and as a river cruise manager, I have been working as a licensed guide in Madrid since 2011. I love showing visitors around my vibrant city and sharing my passion for arts and history. I especially enjoy a warm, friendly conversation over (and about) a glass of wine and a tasty tapa in any of the countless traditional taverns of the Spanish capital, as enology and gastronomy are my biggest cravings.
Do you have a favorite piece of art in Madrid?
Madrid is, without a doubt, a city of world-class art museums. Prado, Reina Sofía, Thyssen-Bornemisza, just to name a few. All of them are packed with priceless masterpieces so, picking a single favorite artwork is a daunting challenge.
However, there is an unfathomable painting that, no matter how much time I spend trying to decipher, I always feel I need more and more. It is of course The Garden of Earthly Delights. During this confinement, I am finally finding the much sought-after time to immerse from home in this cryptic universe created by the genial Flemish painter Hieronymus Bosch more than five centuries ago.
Abel, as a Madrid guide, do you have a favorite neighborhood in the city?
Madrid city center is quite compact and comfortable to explore on foot. Each neighborhood has its distinct character and personality. You just need to cross one of the streets and you will find a new section very different from the previous. My favorite is Barrio de las Letras, which can be roughly translated as the Neighborhood of Writers. It owes its name to the many major figures of the Spanish literature Golden Age that were born, resided, or were buried in the area.
The list is endless, starting from the greatest writer in Spanish language, Miguel de Cervantes to "The Phoenix of Wits" Lope de Vega as well as some more locally known names as Francisco de Quevedo, Luis de Góngora and Calderón de la Barca. Intertwined with the footprints of the literary geniuses, the Barrio de las Letras is also home to some of the best art galleries, antique shops, boutiques, cafés and tapas bars in Madrid old town.
What's your favorite story to tell on a tour? 
One of the stories I like to share on my tours is the one about the Miguel de Cervantes, the author of the most influential work of fiction ever written, the novel Don Quixote. Even though he was born in the nearby city of Alcalá de Henares and lived all kind of adventures and misfortunes across Spain and other Mediterranean countries during his life, he spent the last years in the Spanish capital, where he died in 1616.
For nearly four centuries the exact location of his remains was uncertain. It was known that his will was to be buried at the Convent of the Barefoot Trinitarians located in the neighborhood known today as Barrio de las Letras, where he also lived. However, the building was completely rebuilt in 1673 and his remains went missing.
It was only five years ago when a team of local historians and archaeologists finally found his bones and those of his wife. At that time, I happened to live in that very street, just across from the convent where the excavations were taking place and, by coincidence, the archaeologists used to have an after-work drink in the local bar where I used to meet with friends. So, day after day, drink after drink, I made friends with some of them and got some privileged information about Cervantes's finds before they were official!
As a tour guide, what is your biggest challenge during this period?
Staying at home trying to figure out the different scenarios after the pandemic situation was definitely the most challenging part.
How do you see the travel industry evolving during and after this time?
I think after this situation we are going to see more and more private tours and small groups. The visitors will turn more for alternative destinations, smaller venues off the beaten track, not so much mass tourism. That will be a great opportunity for emerging destinations.
Read more: 6 Things To Love About Le Marche
Outside of your home city, what is your favorite place in the world to visit?
I quite like India. I was there ten years ago but would not mind going back again. We often think about it as a homogenous country, with one single identity while it is extremely diverse, almost a whole continent within one country!
What city or place in the world do you think is the most underrated, and would you urge people to visit?
I think Morocco is going to become a trendy destination now. It is so close to the major destinations of Europe but remains relatively unexplored and exotic.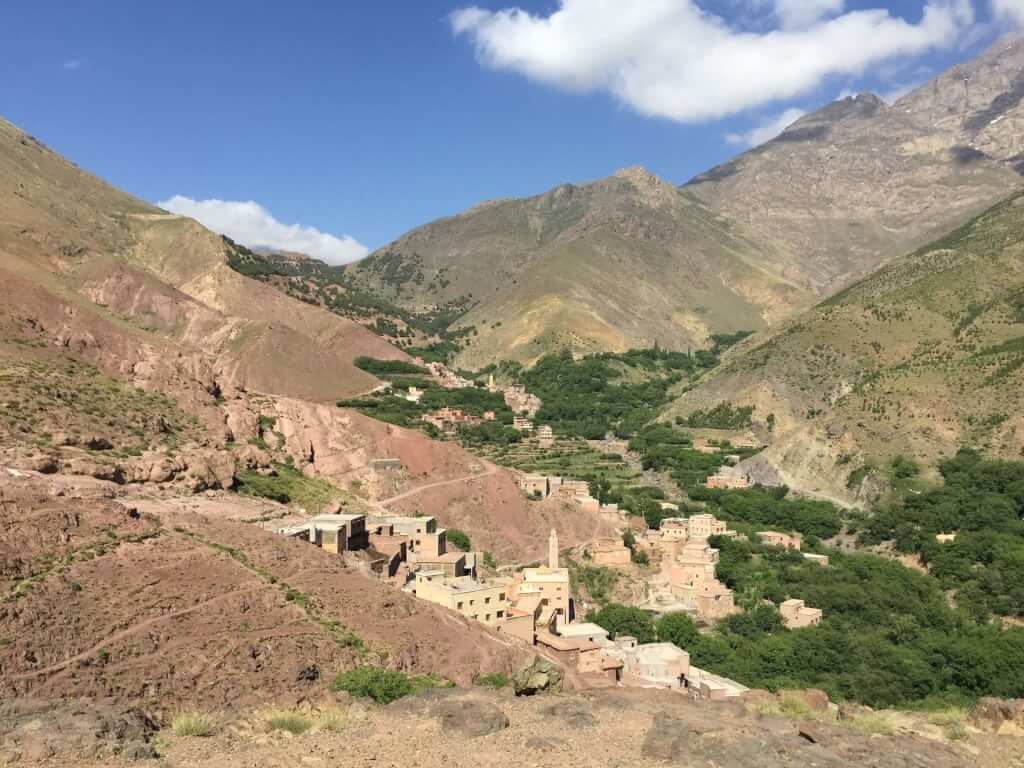 In which city have you tried the best food and what was it?
When I visited Singapore I was impressed with the quality and variety of food I found there. Everything, from the simple food stalls in the streets to the fine dining restaurants, was amazing.
Update notice: This article was updated on April 9, 2023.