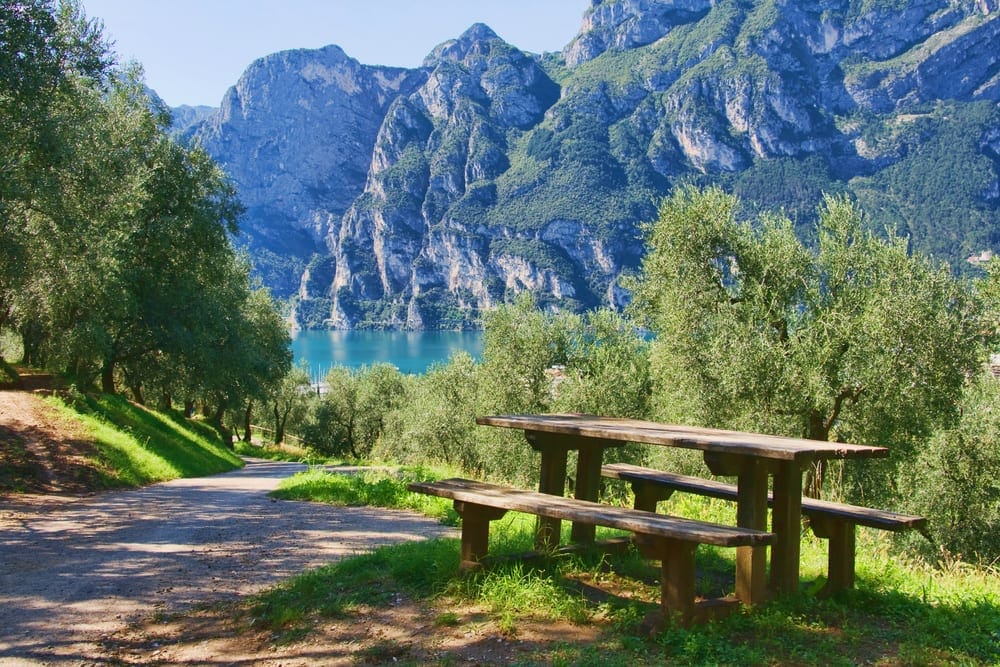 6 Best Towns in the Dolomites for Hiking, Spectacular Views & More
July 4, 2023
There's no denying that Italy's Dolomites, the mountain range in the country's northeast, are stunning. But given the size of the Dolomite range – the 18 peaks cover 350,000 acres – it can be tough to figure out exactly where to go! Here is our round-up of the six best times in the Dolomites of Italy.
Sass Pordoi
Want to see some spectacular views… by car? Then don't miss the Sass Pordoi, a pass between the Sella and Marmolada groups of Dolomite mountains. At 7,346 feet, this pass is the highest (surfaced) road through a pass in the Dolomites. For even more gorgeous views, you can take a cable car up from the pass to the summit. And, of course, there are plenty of hiking trails!
Parco Naturale Adamello-Brenta
Some of the prettiest hiking and scenery is in the Brenta grouping of the Dolomites, located just northwest of Trento. The most famous trail here, Via Bocchetta di Tuckett, is for serious mountaineers only – harnesses and ropes required! However, easier walking paths and mountain biking are abundant here, too.
Read More: The 8 Italian Places to Visit Before You Die
Lake Garda
Drive to the northern half of Lake Garda, and you won't only leave the tourist crowds behind—you'll enter the Dolomite mountain range. Enjoy the spectacular views, explore the tiny towns dotting the lake, and relax at a vista like this one. No mountaineering required!
Belluno & the National Park of the Belluno Dolomites
The ancient town of Belluno, with 37,000 inhabitants, is the most important town in the eastern Dolomites. It's also a lovely town to make your base. It's especially easy to drive from there to the National Park of the Belluno Dolomites, a fantastic reserve that includes glaciers, waterfalls, forests, even a number of art, history and archaeology museums!
Monte Cristallo
Located in the center of the Dolomites, the four peaks of the Cristallo group reach up to almost 11,000 feet. The group can be explored by cable car or mountaineering, and there's skiing here, too!
Cortina d'Ampezzo
Whether you're a skier, snowbunny or fashionista, Cortina d'Ampezzo is the place to be in the Dolomites in the winter. This fashionable resort, located in the heart of the Dolomites, doesn't just have fantastic skiing—it has some serious history. This is where the 1956 Olympics were held, where the famed James Bond film sequence of gunners chasing Roger Moore on skis in "For Your Eyes Only" was filmed, and where both Audrey Hepburn and Ernest Hemingway vacationed!
Read More: The Italian Alps… or Dolomites? Choosing Your Mountains in Italy