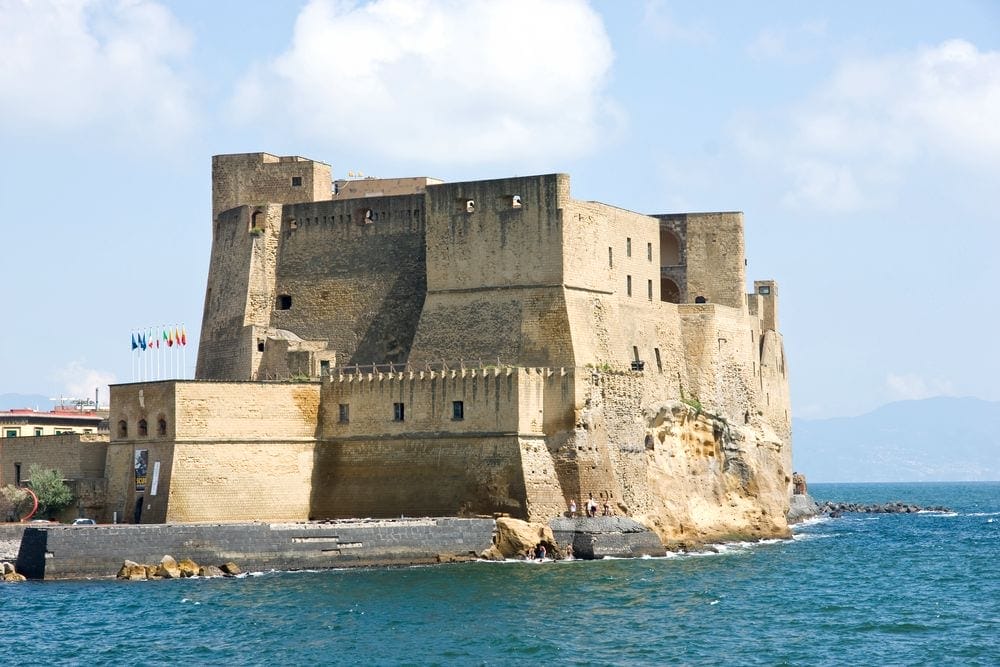 The Best Day Trips from Rome
April 30, 2020
Looking for great day trips from Rome? You have lots of options… including a few places that you can get to easily by train and one that's well worth hiring a car for. Here are five of our favorites.
Nota bene: Of course, remember that, even though there are lots of wonderful sights and towns around Rome, you could just as easily spend one week or two in Rome itself and still not see everything in the city! So, in general, we don't recommend that you consider doing a day trip from Rome unless you have a minimum of four days planned there. If you have the time and want to branch out, you should definitely read our top tips for how to take the train in Italy!
Day trip to Tuscany
For its food, its wine and its scenery, there really is no place like Tuscany. For those taking a day trip from Rome we'd recommend visiting the hill town of Pienza for shopping, climbing the castle at Montalcino, visiting some of the famous Brunello di Montalcino vineyards and stops at some of the smaller towns such as Montepulciano, tiny little Monticchiello and if you have the time, the hot springs town of Bagno Vignoni. Walks of Italy also offers a day trip from Rome to Tuscany, for those of you short on time.
Tuscany is overflowing with incredible destinations, for more travel ideas read our guide to the 10 best towns in Tuscany.
Day trip to Tivoli
It takes just one hour and costs 3 euros to take the train from Rome to Tivoli, a small town in Lazio with a lot to offer! One major sight here is Hadrian's Villa at Tivoli; this is where Emperor Hadrian came when he wanted to escape the capital. Much of the sprawling, luxurious ancient villa remains intact today, with columns, marble pavement, and ancient statues, and gives a tantalizing glimpse into the opulence of ancient Rome! Another major sight here is the Villa d'Este, built by the grandson of Pope Alexander VI in the 16th century. One of the most splendid villas in Italy, it's filled with formal gardens, frescoed rooms, and gorgeous fountains.
If you take the train, just remember that you'll then have to take one of the city buses from the center of Tivoli to Hadrian's Villa, which is located outside of the town. You can look up train times at www.trenitalia.com.
Day trip to Naples
No matter what you've heard about Naples, make no mistake: This is one of the most fascinating, and definitely the liveliest, cities in Italy. It also happens to boast one of the world's best archaeological museums (if you're wondering where the mosaics, sculptures, and frescoes from the villas in Pompeii wound up, it's here) and one of Europe's finest art museums (including pieces by Caravaggio, Raphael, Michelangelo, and more)… plus fantastic food, gorgeous churches, and a fascinating underground. If you're interested, don't miss our piece on 9 reasons not to skip Naples!
The fastest train from Rome to Naples takes just 1 hour, 10 minutes and costs 29 euros… meaning there's little excuse to skip this incredible city! You can look up train times at www.trenitalia.com.
Day trip to Pompeii or Herculaneum
Yes, you can do Pompeii in a day from Rome. It's a long day, but a rewarding one!
This world-famous sight is a city "frozen in time" by the volcanic eruption of 79 A.D., and it's as atmospheric—and spine-tingling—as it is historic. To get to Pompeii from Rome, you'd have to take the train to Naples (see above), then follow signs for the "Circumvesuviana"; you can check Circumvesuviana train times in advance, but they run every half hour or so. It's a 35-minute ride from Naples to the Pompeii Scavi. If you take the fast train to Naples, you can get to the scavi in as little as 2 hours.
Pompeii, though, is a huge sight—and not one you want to wander around aimlessly, especially if you're short on time! (To see the very best of Pompeii, and hear the fascinating stories that bring the site to life, check out our "Best of Pompeii" experience!). If you want to visit a site that's a little more manageable on your own, check out Herculaneum. The "Ercolano" stop on the Circumvesuviana, it's closer to Naples, so you save 15 or 20 minutes each way. And the site itself is smaller than Pompeii, although it offers the same going-back-in-time experience.
Another plus: The geological process of the eruption was different here, so carbon survived—meaning while you don't have the famous plaster body casts at Herculaneum, you do have preserved wood furniture, bed frames, and skeletons! If you want to have a fully guided day trip from Rome to Pompeii by luxury minibus, which includes a stop in Positano on the Amalfi Coast, Walks of Italy offers daily departures.
Day trip to Orvieto
Umbria, a region with a lot in common with Tuscany, is an easy day trip from Rome… and Orvieto is one of our favorite towns there! On the train, getting to Orvieto from Rome takes an hour and costs less than 10 euros from the station, you have to take the funicular up to the top of the hill, where the town is located. (You can look up train times at www.trenitalia.com).
In Orvieto, make sure you don't miss the town's fascinating underground—the tunnels and caverns carved out some 3,000 years ago by the Etruscans—or its Duomo, with frescoes that inspired even Michelangelo.
Day trip to Ostia Antica
For the price of a metro ticket, and in just a half an hour,  be transported into another world from Rome! Ostia Antica, ancient Rome's port city, is a remarkably well-preserved, ancient town, complete with forum, bars, restaurants, even a brothel. If getting all the way to Pompeii seems a little too ambitious, Ostia Antica is a fantastic alternative!
To get there, don't check times on trenitalia.com, as this is a different train from the national system. Instead, take metro line B to the Piramide metro stop and follow signs to the Roma Porta San Paolo train station; take any of the trains, since they all go in the right direction, and get off at Ostia Antica.
Other great experiences include trying an Amalfi Coast day trip from Rome by high-speed train, where you can visit wonderful towns like Amalfi Town, Positano, and even take a boat along the coastline. Or why not explore the Pope's Palace, Castel Gandolfo & Barberini Gardens by train from Rome.