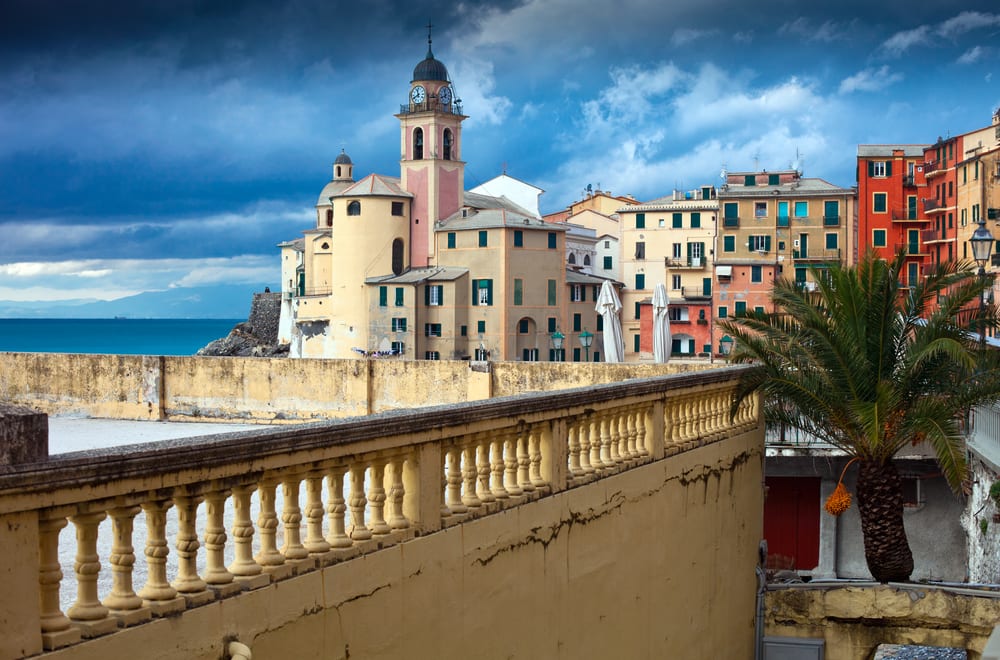 The Best Attractions in Italy to visit on Your SECOND Trip
July 21, 2015
We all love returning to Italy again and again for new experiences. Already visited some of Italy's top towns, like San Gimignano, and now you're looking for something more? There are a some hidden gems nearby. Love the Cinque Terre, but want to try someplace new? We've got just the alternative. Looking for the best day trips from Venice while on a longer stay there? There's an unforgettable city just a day trip away. We even have a few beaches off the beaten path that might just become your favorite spots in Italy. Read on for our list of the best attractions in Italy for your second (and third) trip.  
If you like the small-town Tuscan charm of San Gimignano, try Colle Val d'Elsa
The Tuscan hill towns are one of the most picturesque attractions in Italy. If you love the beauty and small-town charm of San Gimignano (we think it's one of the best towns in Tuscany!) you should also check out Colle Val d'Elsa, on the neighboring hill. This ancient city (said to have been founded in the 4th millennium BC!) still conserves the tranquility that is native to the hills of Tuscany. Located between Florence and Siena, the best way to reach this tiny town is still by car, leaving you free to come and go as you please.
If you like the archaeology of Pompeii, try Paestum
Archaeological sites are some of the best attractions in Italy and Pompeii is still the queen of them all. If you haven't seen it, start there then come back to this article. After Pompeii, the next stop on your list should be the nearby Paestum, home to some of the best-preserved Greek ruins in Italy. Just an hour south of Salerno, Paestum was founded by the Greeks in 600 B.C. Though later conquered by the Romans, they simply repurposed the beautiful architecture for their own Gods (who were also cribbed from the Greeks). Paestum has some of the only Greek ruins in Italy, with just a few other examples left over in Sicily. For more on the archeology site, including what to see and how to get there, read our article on Paestum, The Best Ancient Greek Ruins on Italy's Mainland.
If you like visiting the towns on the Amalfi Coast, try hiking along the Amalfi Coast

If you are already familiar with the beautiful Amalfi Coast, the best way to dig a bit deeper  is by walking it. One of our favorite things to do outside of visiting Positano is walking the Path of Gods trail. It can be crowded in the high season but the views along it are absolutely worth it. Though the trail runs approximately 25 miles between Amalfi and Sorrento, hikers can shorten the trek by hiking particular parts of it. Getting to and from a specific section is easy as most are served by local buses. For an in-depth guide on where to stay, check out our guide to the towns of the Amalfi Coast. 
If you're in Venice, take a day trip to Verona
Verona is the second most famous city in the Veneto region after Venice and an immense Italian attraction in its own right. This gem of a city in Northern Italy has all the romance of the best Italian cities like Rome and Florence but much smaller crowds and a relaxed, off-the-radar vibe. Best of all it's an easy day trip from Venice so you can check out this Italian attraction as part of a longer stay in the Lagoon. Go in the winter to soak in the festive Christmas atmosphere or swing by in the fall for amazing seasonal food. In the spring you can rent bikes and tour the city along with warm breezes and in the summer you can enjoy the opera season in the city's famous 12th-century Roman arena. This jaw dropping structure, which looks like a slightly smaller version of the Colosseum is one of Italy's only open-air opera houses and is one of the most unique concert venues in the world. 
If you like visiting Cinque Terre, try the Golfo Paradiso
Also located in Liguria, the Golfo Paradiso is a part of the Italian Riviera, and a great alternative if you've already seen the Cinque Terre. Similar to Cinque Terre, the Golfo Paradiso is made up of five seaside towns: Bogliasco, Pieve Ligure, Sori, Recco, and Camogli. You can find out which town is best for you in our article on the Golfo Paradiso, but you don't have to choose just one: rent a car or a Vespa and scoot from town to town on the SS1 highway – the drive itself is one of the more picturesque attractions in Italy. Just 7 miles from Genoa, the Golfo Paradiso is easy to get to and offers the same beautiful panoramas and easy lifestyle as the Cinque Terre.
If you like the beaches of Sicily, try the beaches of Puglia
Sicily has world-class beaches, incredible food, and great culture, but for those looking to stay on the mainland – which can be easier to get to, depending on where you're flying from – nearby Puglia rivals Sicily in all three. Located in the heel of the "boot", Puglia is one of the most beloved vacation regions in Italy for Italians due to its rich history, deep culture, great food, and hundreds of beaches. Beach lovers should definitely check out the Baia dei Turchi. Located in a protected nature reserve, it's also one of the cleanest beaches in Italy. Another favorite is Marina di Pescoluse on the tip of the Salento Peninsula. Here you'll find a 5-mile stretch of sand fronting water so clear it's called the "Maldives" by locals. What you won't find is a lot of infrastructure for foreign tourists or people who speak perfect English. Although Puglia is becoming more popular with people from outside of Italy, it's still off the main tourist path.
If you can't get enough of gelato, try granita
Italian gelato is one of the best summer treats the country has to offer, but there's another, perhaps more refreshing, summer sweet that Italians love – granita. Granita is basically what Americans call Italian ice, though it tends to have a courser texture. Made from sugar, water, and fresh juices or fruits, it's native to Sicily, but you can find it throughout Italy nowadays. Though the style and consistency vary from city to city, one thing's for sure: Granita is light, refreshing, sweet, and truly one of the tastiest attractions in Italy!
Are there any lesser known gems that we've missed? Don't keep them to yourself, let us know in the comments!
Show Comments
One response to "The Best Attractions in Italy to visit on Your SECOND Trip"