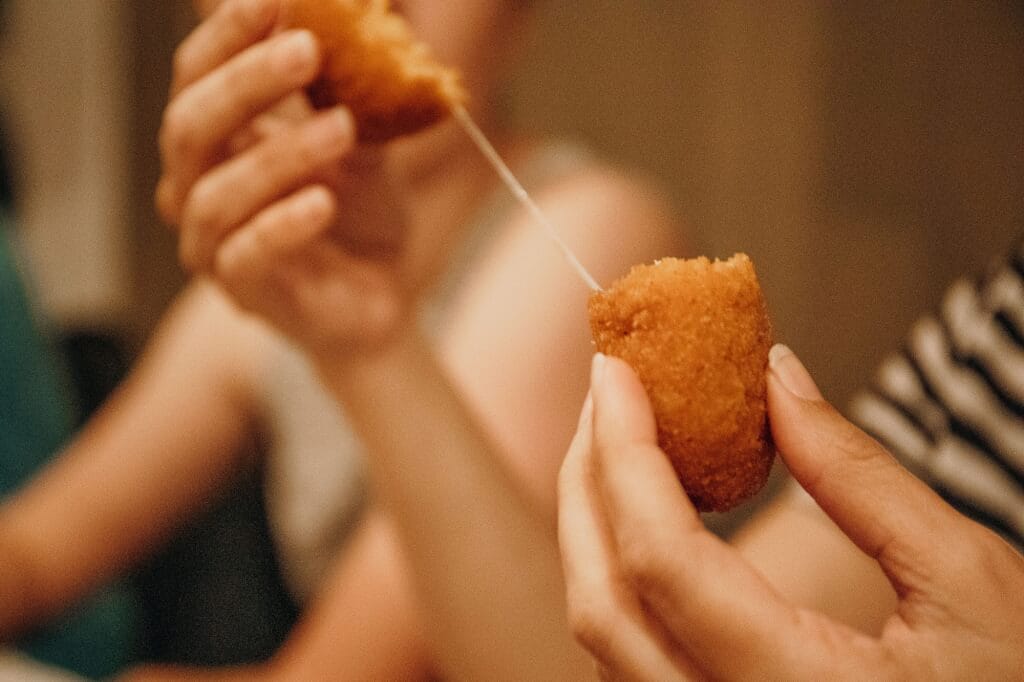 There's No Such Thing as Italian Food (And What To Eat Instead)
February 17, 2023
As one of the world's most loved cuisines it might be a surprise to learn that a true Italian cuisine hardly exists. The truth is, Italian food is still largely considered by regions with each region in Italy creating its own unique cuisine based on its history, people and geography. Each region, and then province and city, adds its treasure to the national identity of Italian food, but the best option is to eat the local plates in every region – here are some of our favorites!
Lazio (including Rome)
The region of Rome and the starting place of the empire, Lazio's food history can be more than overwhelming. From the classic thin-crust Roman pizza to the wealth of pasta and slow-cooked meats you'll have more than enough local, amazing choices! Start with pasta, perhaps trying a real macaroni and cheese, cacio e pepe, or an authentic carbonara. We suggest Bucatini all'amatriciana. Bucatini is a spaghetti-like pasta with a hole through the middle. It's then mixed with peperoncino, olive oil, a bit of tomato sauce and, most importantly, guanciale. Commonly confused or replaced with bacon, guanciale is actually pork cheek and the only genuine way to cook amatriciana. Follow up these rich dishes with, a recipe from the popular Testaccio neighborhood in Rome. This dish is tail of a cow or bue, ox, sautéed with oil, garlic, cloves, wine and tomato sauce. Though the cut might turn you off, don't be afraid to try – the Romans know how to cook their meat!
Delve deeper in to Roman food, traditions and culture with our Rome Food Tour, exploring one of the city's best food markets, enjoying tastings then rolling and cooking our own pizzas! For details see the tour page.
Toscana (Tuscany, including Florence)
Tuscany has a long history as farmers and cultivators and its food follows suit with inexpensive and simple, yet robust, flavors that continues today. During the feudal system farmers had to pay a tax to their landlords depending on their yield. So, when it was time for the food to be counted they started hiding some of their cheese in stacks of hay. Go to buy some cheese, we suggest pecorino, and you might still find it wrapped in hay. Other examples of this povera cucina, poor cooking, is the Ribollita, a soup that uses whatever vegetable needs used as well as leftover or stale bread or the classic minestra di farro, a vegetable and spelt grain soup that has been used since the Etruscans controlled the land in and around Tuscany. And let's not forget the wines. From its light Chiantis to the meatier Brunello di Montalcino, Tuscany grows some of the best wines not just in Italy but the world and should be the first stop for wine-lovers in Italy.
For more great, classic Tuscan meal suggestions check out our post on traditional Tuscan foods.
If you're visiting Rome and interested in Tuscan food, check out our gourmet Tuscany Day Trip from Rome, visiting vineyards and an organic farm. Or in Florence, consider our Florence Food Tour, including local market visits, tastings at a number of bars, enotecas and restaurants and a local specialty you won't soon forget…
Veneto (including Venice)
It's not easy to describe the true cuisine of Veneto, as it ranges from the sea fare of Venice to the inland cuisine of Verona to the Austrian-influenced cooking of northern Veneto. Not to mention that with the bustling Venetian port, spices and foreign foods often arrived there before any other region, adding new flavors and recipes to the staple Veneto fare. Luckily for us it just gives us more options! When in Venice order the cicchetti, basically small slices of toasted bread with a taste of fish or meat on top, served hot or cold with a glass of wine. These can serve as a lunch if you order enough, as even the Venetians do, and allow you to try multiple tastes! But for dinner, order le vongole. You can get vongole, or clams, in a pasta, on a pizza or simply as a meal in and of itself! In the alpine region order polenta e uccelli or polenta and birds, made with the small migratory birds so often found in the area. While polenta has always been a starch staple in the mountains, the birds add a high-class touch. Finally, finish your meal with a tiramisù, literally translated as a "pick me up" (which this dessert most definitely is!) and a café corretto, coffee with a drop of grappa!
If you're visiting Venice and interested in food, check out our Venice Food Tour. Exploring with a local guide, you'll visit the Rialto Fish Market, one of the oldest spice shops in the world and eat your fill of cicchetti, wine, coffee and grappa. For details see our tour page.
Check out our video Venice Food Tour by Walks of Italy (warning: watching this video may lead to cases of hunger, mouth-watering and wanderlust).
Valle d'Aosta
It's no secret that you'll need extra warmth and calories high up in the mountains like those in Val d'Aosta. With a hearty bowl of valpelline soup, zuppa della valpelline, you can find all of the treasures of alpine cooking: fontina cheese, wheat bread, kale that grows even in the winter and butter, an ingredient used only in the north by the regions with close contact to Germany and Austria. This bread-based soup will be covered with a dash of cinnamon, the only "luxury" ingredient that has its origins from the roads connecting Valle d'Aosta to the French Alps. In Valle d'Aosta it's all about the mixed cheeses like Fonduta and Fontina, try them sliced or in a dish like the costoletta alla valdostana, the veal cutlet. Probably created later, after WWII, this secondo seems to be a mix between the classic Milanese cutlet (breaded and fried) and the cordon bleu by adding fresh Fontina cheese to the breaded veal creating a warm gooey here-to-stay tradition!
Trentino-Alto Adige
Tucked up near the Austrian Alps, Trentino's cuisine reflects its geography. The classic canederli di fegato is the Italianized name for "knödeln." This dish will come in three or four fist-sized rolls of pasta in either a chicken broth or a butter sauce, with vegetables according to the season and a sprinkling of grated cheese. Finish your meal with a slice of strudel, further proof that Italian cuisine is based on the region and is difficult to generically define.
Lombardia (including Milan)
With the huge Pianura Piadana that covers the south of Lombardy, risotto has always been a characteristic dish. There are dozens of different risotto recipes, but when in Lombardy try the risotto allo zafferano or Saffron risotto, often known simply as risotto Milanese. The saffron that makes this "yellow rice" comes from the Spanish influence in the 16th and 17th centuries, which in turn borrowed the prized spice from the Arabs. Follow the risotto allo zafferano with a classic ossobuco. This hearty dish is a precise cut of beef, the shin, leaving a hole (buco) of the bone (osso) that is wholeheartedly appreciated for the bone marrow inside. In Lombardy you're likely to find this dish with a surprising lemon accent, with lemons coming from Lake Garda.
Emilia Romagna (including Bologna)
There are few regions more famous for food than Emilia Romagna – its capital city, Bologna, is nicknamed "The Fat One!" Especially noted for their homemade egg pasta, le tagliatelle with ragù alla Bolognese is one dish that you can't pass up when in Emilia Romagna. Just be sure that the pasta is tagliatelle – there's no such thing as spaghetti al ragù! By now "alla Bolognese" is practically synonymous with a rich flavor and you can be sure that your meal will have a generous amount of sauce and seasons. Follow up your pasta with cotechino e lenticchie, or boiled sausage and lentils. Around since the 16th century, it's likely that it came from the farmer's wisdom to use every part of the pig, in this case the pork rinds. Pair this hearty dish with a slightly sparkling red wine like Lambrusco from Modena or Grasparossa from Castelvetro. Other regional delicacies include Parmigiano Reggiano, prosciutto and handmade stuffed pasta (tortellini).
Marche
Perhaps the most characteristic dish from Marche is the vincisgrassi, a type of lasagna or baked pasta made in layers of pasta and meat sauce, made with various types of meat, and then sprinkled with cheese (of course!) They say the recipe was prepared in honor of Alfred von Windisch-Graetz, an Austrian general who fought against Napoleon to save Ancona, a city in Marche. Actually, the recipe actually arrives in cookbooks even earlier than that event but its importance is sealed in Marche history.
Abruzzo
For centuries along the central and southern Adriatic side of the Apennines livestock has migrated from mountain pastures in the summer to wintering areas, from Abruzzo to Puglia and back. In memory of this shepherding tradition order the agnello cacio e uova or roasted lamb cooked with prosciutto, onion, white wine and a breading made with egg, pepper, salt and grated cheese. Abruzzo is also one of the first regions to begin to use a steady amount of pepperoncino in its cuisine. You can find the added spice in its fish soups but especially in the maiale 'ndocca 'ndocca or more literally, "pig piece by piece." It's served hot over a piece of bread soaked in a spicy chili pepper sauce, the sweetness of the meat mixing with the warmth of the peperoncini!
Molise
The second-smallest region in Italy, Molise was actually considered part of Abruzzo until the 1960s. In fact, the two neighboring regions share many aspects of their cuisine including the transhumance tradition, that is moving livestock from the mountains to the pastures, their love of pork and even the use of the red peperoncini chili peppers. Start with a simple plate of pasta e fagioli, a pasta and white bean soup cooked with pork rind and broth. Or, if you're a fan of the chili pepper get the spaghetti diavolillo, spaghetti with a strong chili pepper sauce. Local spaghetti alla chitarra, translated as guitar spaghetti is square rather than round and a must-try for pasta-lovers. For your entree you can get lamb in a variety of ways or, for something different try the coniglio alla molisana, grilled rabbit pieces skewered with sausage and herbs.
Puglia
Puglia has ample expanses to grow olive oil, vineyards and wheat – all the necessary ingredients for a great pasta! In fact, this region still has the upper hand on artisanal pasta production and is one of the few that still has farms that make the pasta handmade. The orecchiette are a must! Worked into simple shapes, this fresh pasta is best when paired with cime di rapa or broccoli rabe, a portrait of the Puglia countryside. (Watch our video of Bari's pasta making neighborhood here.) Afterwards get the tiella with rice and clams or skip the rice and go straight for the clams, cozze, made in a vegetable and tomato sauce.
Calabria
You don't normally think of spicy when you think of Italian food, but head further south and you can find more and more options with a bit of kick. In Calabria try the Morzello, a deli meat slice of brawn or head cheese, as it is less appetizingly known, a cold cut made in this case from the head of pig along with prosciutto, shoulder and filet, mixed with lard, peppers and most importantly, spicy peppers. In Calabria it's not enough to have some salami and prosciutto, add the Morzello to the platter for a complete taste! If fish is more your flavor, try the involtini di pesce spada, popular also in Sicily. These swordfish rolls, always breaded, are prepared with tomato sauce, capperi, olives, raisins, onion and parsley or perhaps simply with oil and lemon, oregano and parsley. Simple and flavorful!
Sardegna (Sardinia)
Start your meal by munching on some Sardinian bread or pane sardo, a bread completely unique to Sardinia that is rolled out super thin and cooked twice until crunchy, giving it the romantic nickname, "music paper." Though an island, Sardinia is still very much a hinterland country, with a strong wheat production and farmers and shepherds still raising sheep and pigs. If you're more interested in meat try the malloreddus al sugo di salsiccia, a gnocchi-like pasta with sausage sauce, seasoned with saffron, the ever-present Spanish spice. In fact, much of Sardinia's cuisine is remnant of its long control by the Catalans and there's no better example of this than the aragosta alla catalana, or Catalan lobster. Get this fresh seafood dish with a side of Valencian paella, often made Italian-style with classic risotto.
Piemonte
Vitello tonnato is a recipe known far beyond the borders of Piemonte so it only makes sense to try the dish in the region that gave it its origins. Veal covered in a tuna sauce, it combines the cattle of the hills of Piedmont with tuna, capperi and anchovies from Liguria, a testament to the long trading history between the neighboring regions. After, don't turn down the brasato, even better if it's al Barolo. This cut of beef is cooked in red wine, in this case Barolo, for hours – sometimes the entire day – until it's so tender it practically melts. Eat it with a side of cooked vegetables like carrots or peas and of course a glass of red wine!
Friuli Venezia Giulia
Another region once controlled by Austria, its cuisine follows suit. While the bollito misto, or mixed platter of boiled meats, is popular in all of northern Italy, in Friuli the bollito misto is a true institution. It's served at any hour of the day, most likely with a large beer! If you'd like something a bit lighter, try the frittata con le erbe or herb omelet. Made with fresh eggs and local, wild herbs depending on what's in season! Your omelet might come with wild asparagus, sweeter than the supermarket's, bruscandoli, hop shoots, or another available herb. Though the beer and caffé Viennese are delicious by-products of the Austrian influence, we're sticking closer to Italy for our drinks with a nice glass of local wine. About 60 percent of Friuli's wine production is white wine so try a glass of Chardonnay, Riesling or a white Pinot from the source!
Liguria
There are so many delicious foods from Liguria, but you can't leave without trying the focaccia and the pesto, the two most famous ingredients of the region. A region along the sea, the people had more than enough salt to work with and its abundance is found in the bread they later produced, focaccia. In Liguria you can eat focaccia at any time, for breakfast with a coffee, as a snack, aperitivo or even with dinner. Try the focaccia from Recco, a thin version of the usually thick bread that is covered in fresh cheese and cooked in a wood oven. As for the pesto, this is no sauce from a jar. First you work the basil leaves with grated cheese, a mix of parmeggiano reggiano and goat cheese from Sardinia (a perfect example of early importation) a Ligurian olive oil that is sweeter than most, garlic, pine nuts and sea salt. The Genovesi call these ingredients the "Magnificent Seven." But not only that, the only way to mix these "magnificent" ingredients together is with a marble mortar and a wooden pestle. The major advantage they have, though, is the Ligurian basil, cultivated in the Liguria Riviera that is actually protected. Try your Ligurian pesto with fresh trofie pasta, little gnocchi swirls made famous as early as the 13th century when Liguria sailed until Ukraine to get the best wheat in the world. Hand rolled, each pasta seems made for a homemade pesto sauce.
Umbria
This landlocked region was once overlooked for its more famous neighbors Lazio and Tuscany but no longer. Go for the incredibly green hills, the tiny fortified towns so characteristic of the area and, of course, the food! Start with a plate of strangozzi alla spoletina, a type of long pasta that is very popular in Umbria. They might be served simply with a bit of oil and garlic or with a black truffle sauce (the rare truffles are found in the hills of Umbria). If you're a fan of truffles, try the black truffle omelet or frittata al tartufo, further proof of Umbria's rich hillside, or move on to porchetta, roast pork, a rich dish found with nearly any slice of pork or even whole! Lastly, don't leave Umbria without treating yourself to some Umbrian chocolate. Italy's most well known chocolate company, Perugina, is from Perugia, the capital of Umbria, and there's even an annual chocolate festival to celebrate everyone's favorite sweet!
Campania (including Naples)
Naples in Campania has its own famous food history (Neapolitan pizza anyone?) but there's even more to the region to explore! Nearly every region of Italy has its own version of polpette, but we suggest trying Campania's version of polpettone. Polpette or polettone are a sort of meatball, mixed and fused with different ingredients depending on the region. In Campania you'll find meatballs with high-quality beef and prosciutto, pepper and cheese and strangely enough, pine nuts and raisins that give it a particular Eastern Mediterranean or Arabic flavor. Don't forget to finish your meal with a true Neapolitan coffee. By the late 1700's coffee was a daily ritual in Naples and they even have a particular type of coffee maker, a Neapolitan coffee pot. In Campania you're sure to get a strong, black shot of espresso!
Basilicata
Caught between Campania and Calabria, Basilicata has about 20 miles of coastline facing the sea and six marine fractions that can offer you a nice bowl of zuppa alla maratiota, a soup of fish that represent the rocky coastline, most notably the scorfano or rockfish. Or try the baccalà con i peperoni cruschi or salted cod with dried bell peppers. While nearly every region has its own recipe for baccalà, Basilicata's is a must try for the peppers – the region has fields of red bell peppers and balconies covered in the red vegetable!
Sicilia (Sicily)
The island of Sicily holds a lot of culture and history, some completely foreign to the Italian peninsula at its side and this goes for its food as well! With a mix of inland and seafood, Sicily has a wealth of new dishes to try. Start your meal with arancine di riso, an appetizer that reflects the rice-growing tradition brought by the Arab states below the island, these balls of rice are usually mixed with goat cheese, egg, meet and olive oil. Or try the caponata, a simple mix of grilled vegetables with eggplant as the lead flavor sprinkled with capers and drizzled with olive oil, balsamic vinegar and salt. Move on to the classic pasta con le sarde or sardine pasta, a dish so popular that Italian comedians have begun using it in skits about Sicilians. Though with sardines, fennel, raisins, pine nuts and at times saffron it's hard to compare this dish with typical pasta plates. Be sure to finish your meal with a big glass of sorbetto or Italian ice. Though you can find Italian ice throughout Italy, it's the land of citrus that truly created and perfected this refreshing drink – legend has it that in the past they used the snow from Etna to make it!
While there may be no such thing as Italian food, there is plenty of food in Italy that will leave your mouth watering. The only question is, which region suits your tastebuds best?
To learn more about Italy's regional cuisines, why not sign up for our Rome Food Tour, Rome Pasta-Making Class, Venice Food Tour or our Florence Food Tour.