Where to Next? Rome with Laurence Norah
April 13, 2023
No matter where you travel in the world, there is usually one special place that you never tire of visiting. In this exclusive "Where to next?" blog series, we talk to some of the biggest travel influencers in the industry, as they give us expert insights into their favourite parts of the world – shining a light on beautiful destinations through the eyes of some of the world's most well travelled people.
It's time to take out your travel bucket list and start filling it up!
This time we're joined by Laurence Norah, the man behind two of the biggest travel blogs in the business – Finding the Universe and Independent Travel Cats. With over 1 million people following Laurence's travels on Facebook, we're very jealous of his heavily stamped passport. Of all the places he's been in the world, Laurence decided to focus on Rome as a city he can't get enough of! We certainly won't argue with that! Read on for an expert traveler's tips for visiting the Eternal City.
What did you do before you began traveling, and what drew you to eventually travel full-time?
I graduated with a degree in computer science and worked as a software developer and consultant for a number of years in the UK. However, I never really loved office life or working for someone else. So before I turned thirty I decided to take a break and travel for a while, to see if I could find a different path.
That trip, a year travelling around Australia, rekindled my love of photography and writing, and led me to start my blog. I've been running Finding the Universe since 2010, and Independent Travel Cats with my wife Jessica since 2013. I also launched a travel photography course in 2016. So I'm definitely keeping busy!
What do you love most about Rome?
The amazing thing about Rome, and much of Italy in general, is just how much history can be found here. I love learning about the incredible stories of the people who have lived here and seeing all the layers of history here. There's also something for everyone – from the aforementioned historical interests, through to the food and cafe culture.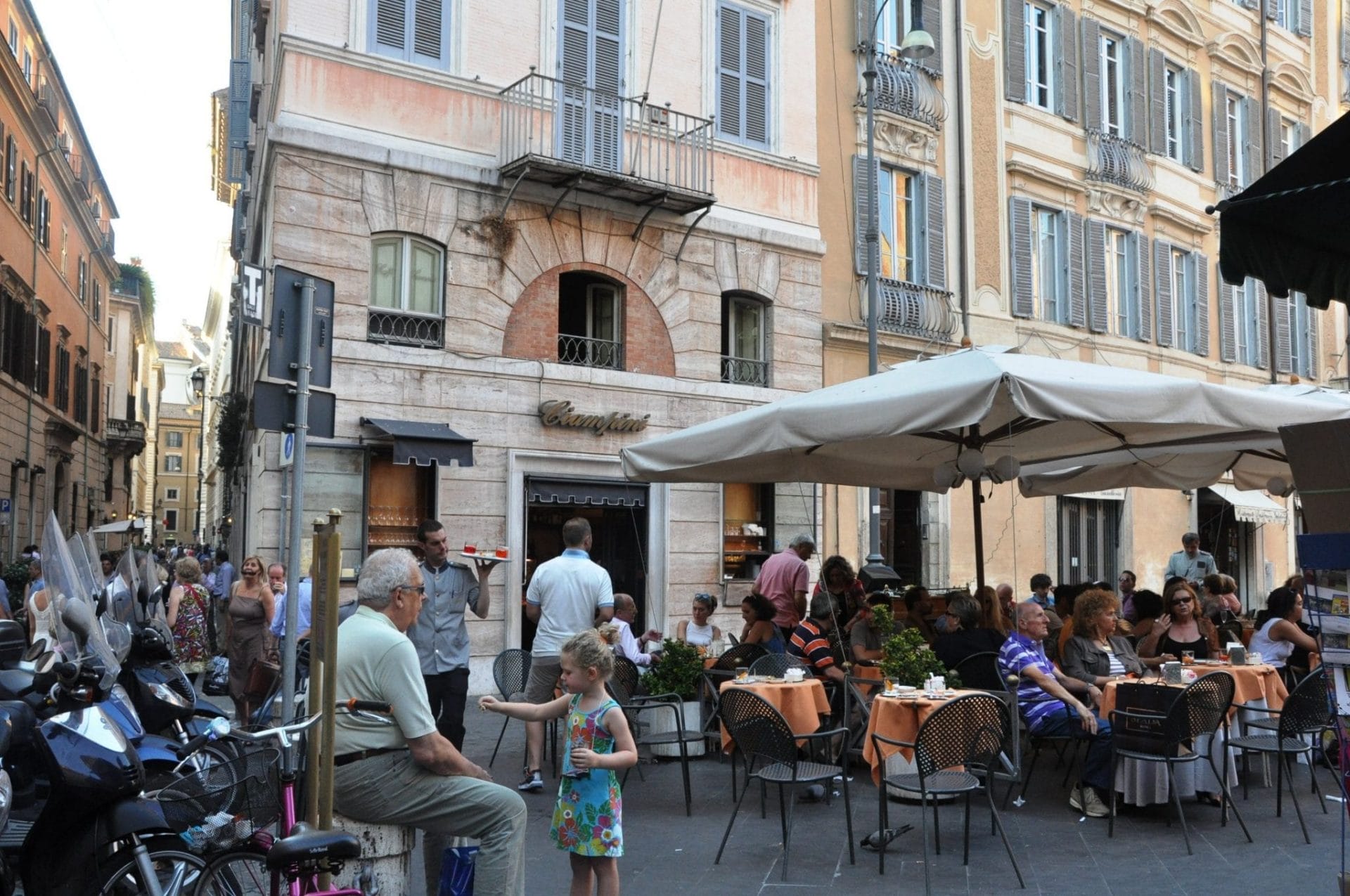 What should more people know about this place?
There is just so much to see – you are going to need more time than you think! I wrote a guide to spending 3 days in Rome, and that still barely scratches the surface. I love visiting Rome with someone who hasn't visited before, as you arrive into the city they'll start to ask things like "what church is that", or "what is that building?". And yet so many of these incredible buildings aren't even on the normal tourist trail – they're just part of the amazing fabric of the city. You could probably spend a lifetime exploring here and still not see everything.
What is your favourite thing to do here?
When it comes to attractions, I really love visiting the Baths of Caracalla. They were the city's second largest public baths, and they really put into perspective the scale of construction that the Roman's were capable of. They're also not hugely visited, unlike many of Rome's other attractions, and there is lots of green space which is really nice.
I also have to admit to being a huge fan of gelato. We spend one of our visits to the city trying to find the best gelato in Rome, and that was a huge amount of fun.
If you had just 24 hours here, what would you do?
Other than eat gelato? If it was a first time visit, I would obviously want to try and see the highlights. So that would be the Colosseum, the highlights in the old city centre like the Trevi Fountain and Pantheon, and then the Vatican. That would be a great way to spend a day in Rome. Walks have a great tour that actually hits all those attractions, so I would probably do that to be honest as it would save on queuing. We love having guides, especially during our first visits to a new city.
These days though, having visited Rome many times, I'd be searching out some of the less visited attractions. Rome has so many incredible sights and museums that don't get huge volumes of visitors, and that's where I'd be spending my 24 hours.
Where is your favourite place to eat in this city?
To be honest we find that we tend to just look up the latest ratings for restaurants when we visit a city like Rome. There can be such turnover in restaurants, that our recommendations go out of date too quickly. That said, for gelato, definitely check out Come il Latte. It's amazing!
Do you have any quirky or off-the-beaten-track spots that you'd urge people to visit?
This might sound a bit depressing, but the Non-Catholic Cemetery is a peaceful place to visit. It's the final resting place of some of the UK's best known writers, with Keats and Shelley buried there. It's also home to the only surviving example of a Roman Pyramid, which was built as a tomb for Gaius Cestius. So that's definitely a bit unusual.
Update notice: This article was updated on April 9, 2023.