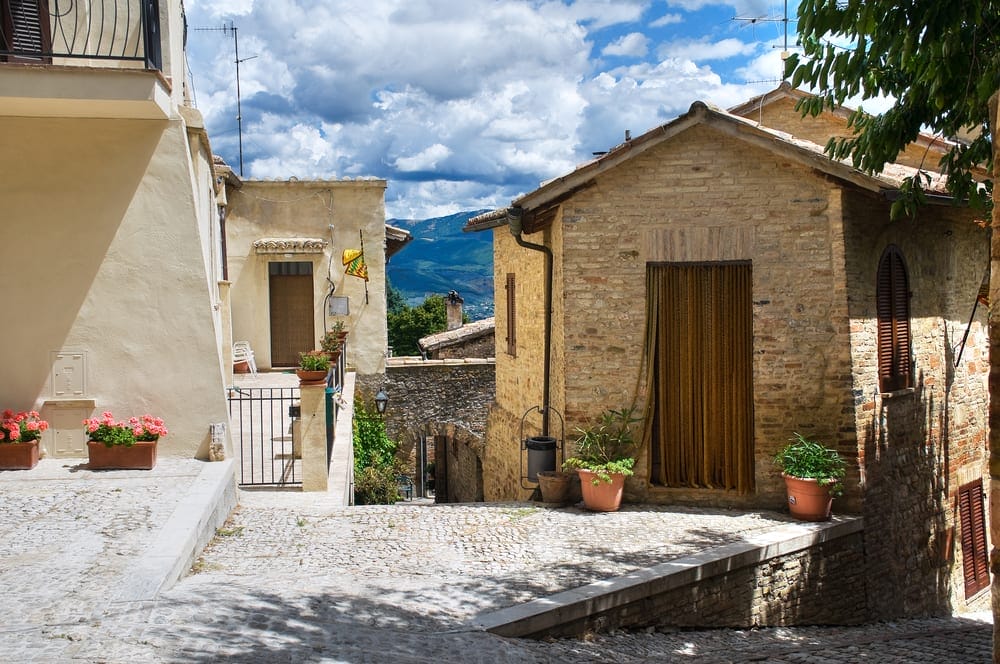 When is the Best Time to Visit Italy? Experts Weigh In
April 27, 2023
When you're planning your trip to Italy, it's easy to forget one of the most important factors: the best time to travel to Italy! None of Italy's top destinations are the same year-round — and there are significant benefits to coming at certain times of year over others. There's no single "best time" to travel, it will depend on what you want to see and what you want to do in Italy.
If you have a little flexibility in your trip planning, here are the upsides and downsides of the different times of year to visit Italy. (As an aside: We know many parents don't want to visit Italy outside of their childrens' school vacations because they don't want them to miss any school! Not only does this limit them to some of the most crowded and expensive times to visit Italy, but at least for our part, we can't think of a better education for a child than learning about ancient Rome, or Renaissance art, by actually experiencing the sites. What better classroom could there be?).
Note: Remember that, in general, when we talk about a month being "crowded" or not, we're talking about the big destinations, including Florence, Venice, Rome, Pompeii, the Amalfi coast, Cinque Terre, and major towns in Tuscany. We're also talking in relative terms. Year-round, there's always a line at the Colosseum and always a crowd at the Trevi Fountain. But some times of the year, the line into the Vatican museums takes 3 hours; other times, it's 10 minutes.
It's also important to remember that other places, like, say, many small towns in Umbria, or off-the-beaten-path coastline in Puglia, are almost always uncrowded… which is why we love 'em!
Italy in January and February
Although major cities will be busy right around New Year's, by the second week of January, few tourists remain. (It gets a bit busier right around Valentine's Day). Flights are cheap, hotels slash their rates, and even popular tourist sites are quiet. If you've ever dreamed about actually having space to move around the Sistine Chapel, or being able to hear yourself think in Florence's Duomo, now's the time to come. For more info, see our Christmas guides to Venice, Florence, and Milan.
It's also the time of year for Carnevale, the holiday that marks the coming of Lent and falls in February or early March. Towns and cities across Italy celebrate with festivals, parades, and theater. Although it's a festive, fun time to be here, in most cities in Italy, including Florence and Rome, you won't find a big influx of tourists or rise in prices in response. But if you're going to a place where Carnevale is truly famous — like Venice or Viareggio — you definitely will find crowds and higher prices. You also might need to make hotel reservations up to a year in advance, so plan ahead!
Also remember that some places might be closed on January 1, or on January 6, the Epiphany (a holiday marking the official end of the Christmas season), so check museum opening times if you're on a tight schedule.
Weather-wise, it can be a crapshoot. January is often the coldest month of the year, so pack your warm clothes, particularly if you're heading north: Venice's average temperature in January is (brr) just 30°-42°F. Rain is also common, but there can be sparklingly clear, crisp days, too. Not to mention that there's nothing quite as atmospheric as seeing the Venetian canals filled with fog, something you wouldn't see if you came in the summer months! On the other hand, Venice's canals sometimes flood in the winter; check out our guide to Venice flooding for more info.
If cold isn't your thing, the farther south you go, the milder it gets. It might be a good time to head south: Sicily's weather remains in the 50s even in January, and in Naples, it tends to be in the 40s. At the other extreme, if you're coming to Italy to ski, January and February are the best times to head to the Alps — but can also be the most expensive. And if you're heading to summer resort-style places, like Amalfi or the Cinque Terre, be aware that many tourist-centered restaurants and shops might be closed at this time of year. As far as the Cinque Terre goes, it's also common for the famous hiking trails to close over the winter because of inclement weather. However, you can also get great deals and have these two famously crowded areas to yourself. We talk more about the pros and cons in our off season guide to the Amalfi Coast and off season guide to the Cinque Terre.
Italy in March and April
March and April are the "shoulder season," that sweet spot when the weather's good and the crowds haven't yet come in droves. That said, it depends on exactly when you're coming. It also depends on when Easter falls, as the holiday usually marks the beginning of high season. (If Easter's especially late, though, the crowds start coming before). And anytime schools are off, you can expect more families to be traveling.
Easter week itself, meanwhile, is extremely busy. Also make sure to double-check opening times of sites around Easter, and know that many shops and restaurants tend to be closed on Easter Monday, as well as on April 25 (Liberation Day).
Outside of Easter, though, most destinations, especially in March, are much less crowded than they'll be in June through September. And weather-wise, while it can still be a little rainy, there are also plenty of beautiful days — and the temperature's very mild. In Rome and Florence, temperatures tend to be in the 50s and 60s.
For all of these reasons, for most travelers, we recommend March and April, outside of Easter week, as two of the best months to visit Italy.
Italy in May and June
Make no mistake: These months now put you in the high season, with June, of course, being busier and more expensive than May.
Still, there are some clear benefits to these months. The weather tends to be beautiful and warm, with highs of 75°-80°F in June in not only Rome and Florence, but Venice and Milan, too. There's little rain, and often not a cloud in the sky. In many regions, it's also warm enough to go to the beach. If, before mid-June, you go to the kinds of areas that get really popular in the height of summer — like, say, the beaches of Sardinia, or little resort towns in Puglia — you just might find that you're the only non-local there.
Just remember that May 1 is Italy's Labor Day, a national holiday, so many shops, restaurants and a few sites will be closed. Double-check opening times before you go.
Italy in July and August
The height of high season. This is when to expect three-hour lines at the Vatican and a Pompeii filled with so many tourists, the ancient site looks like it's come back to life.
This is also when the weather gets hot. Be prepared for highs in the 80s and 90s across Italy, particularly from Rome and farther south, often with a fair amount of humidity to boot. Since so much of sightseeing in Italy involves walking — and since so few restaurants, and even museums, are air-conditioned — heat is worth taking into account.
That said, there are a couple of benefits to coming in the summer. One is that, at least before ferragosto kicks off in August (more on that next) and lots of Italy's cities throw summer events. In Rome, for example, there's opera at the Baths of Caracalla and 2km of shops, bars and restaurants opened on the walkway down at the Tiber River. Nightlife also tends to pick up.
August, though, is a completely different beast. This is when Italy shuts down for the holiday of ferragosto, and Italians flee the cities for the shore. Dating back to ancient Roman times, ferragosto technically begins on August 15 and ends at the start of September… but in reality, it stretches on much longer. What does ferragosto have to do with your travel to Italy? Well, with the majority of Italians leaving the cities, the majority of good (read: authentic and non-touristy) restaurants are closed, as are many wine bars, cafes, pharmacies, family-owned shops, and doctors' offices. (Big museums and tourist sites remain open).
r example, can feel like a ghost town, one in which Romans have been replaced by big tour groups. So if you like people-watching — and having your subject be the local people — August is not the time to come.
If you must come to Italy in July or August, though, perhaps consider some more off-the-beaten-path sites. Rent a villa in Umbria or Le Marche, stay at an agriturismo in Tuscany, find a relatively-quiet spot of shore in Puglia, or be counterintuitive and head to the typically skiing-focused towns of the Italian Alps. There are plenty of corners of Italy that remain quiet in the summer; you just have to find (and choose!) them. For an in depth look on this crazy time of the year in Italy read our blog on what to expect in Italy during August.
Italy in September and October
While we tend to think of both September and October as "fall" back in the States, when it comes to visiting Italy, they're actually pretty different months. September's still, undoubtedly, high season. Not only that, but in the cities, the first two weeks often still suffer from a lingering ferragosto, with many shops and restaurants remaining closed. And don't be fooled: It's still summer, so for many parts of Italy, September isn't exactly crisp. (Of course, it's not as grueling as July and August, either: With temperatures in the 70s and 80s from Naples up to Venice, temperatures are pretty much on-par with those in June).
Meanwhile, although early October can still be crowded (yes, even in the Cinque Terre and Amalfi coast), it's one of our favorite months to be in Italy. The weather is often spectacular, cooling down enough that it's generally in the 50s and 60s. There are more rainy days than in June or July, but the sun still shines. And, by the end of October, it's significantly quieter in Italy's major tourist destinations. It's fair to say that late September, through early November, is another one of those "shoulder seasons" that we love. For more information check out our blog on why you should travel to Italy in the fall.
Italy in November and December
November marks the real start of Italy's off-season, and except for the week around Christmas, there are relatively few tourists through December. Holidays include not only Christmas, but December 8 (Feast Day of the Immaculate Conception) and December 26 (Santo Stefano), so make sure to check opening times of museums and sites (particularly at the Vatican). November 1 is also All Saints' Day, which can come with some closures.
Depending on where you are, the weather can seem quite mild, but wet: For many Italian cities, November  happens to be the rainiest month. Rome, Florence, and Milan all get 4-5 inches of rain in November — an amount that's comparable to New York City, but, believe it or not, twice as much as the average for London. Still, the temperature still tends to be fairly mild (in Rome, for example, it hovers in the 40s and 50s), and even if skies are gray, the relative emptiness of the Vatican museums or Florence Duomo can more than make up for it.
Visiting Italy in December has its perks!