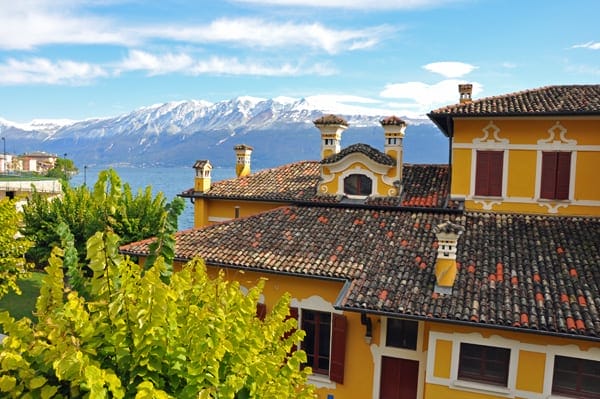 Italian Lake District Off Season: Visiting Lake Como in Winter
June 22, 2023
Italy's "lake district," including Lake Como, Lake Maggiore, and Lake Garda, is simply spectacular… and we tend to be big fans of traveling to Italy in the off season, including the winter. After all, that's when prices are lower and crowds are fewer!
That said, there are some caveats to know about visiting Italy's lakes in the off season.
Need help deciding on your plans? Here's some help! (By the way: This is the start of a series on what Italy's most popular destinations are like in the off season. So stay tuned for Venice, the Cinque Terre, Tuscany, and more!).
When is the off season in Italy's lake district?
Late September to early June. In general, the high season in Lake Como, Garda Maggiore and the other lakes is summer-specific: from mid-June to mid-September. Of course, the closer to the winter you come, the more of an "off season" it will really be!).
What to expect in the off season
The good news: As the weather cools in Italy's lake region, crowds disappear and prices drop. During the summer, traffic on the main roads circling the lakes can be bumper-to-bumper; that's much less of a worry in the off season!
So if you want to experience the lakes' beauty—and get a chance to see the mountains snow-capped—without the crowds, now is the time to come.
That said? There are some caveats to consider! First of all, this region is in the mountainous north, so it's colder and receives more precipitation than Florence, Rome and the south. (And snow starts early—the Dolomites near Lake Garda, for example, often get their first snowfall in October). You might get some beautiful, sunny days, especially in early October. But cold, rainy days are much more likely than they are in the summer.
A little rain, of course, never hurt anyone. But when it comes to the lake district, keep in mind that most of the area's activities take place out of doors, like water sports, hiking trails, ferry rides, and gardens. So if you get a stretch of cold, rainy weather, you might find yourself without the same sightseeing options you'd have in a city.
Finally, most of the lake towns are resort towns. Come after October, and you'll find many—though not all—hotels, restaurants, and cafes shuttered. Ferries still run, but on a much more restricted schedule (their "normal" schedule tends to be from the beginning of June to end of September). So plan accordingly!
What to pack
Bring rain gear… and an upbeat attitude! It's also useful to have some ideas of day trips or museums you'd like to visit in the area in case the weather's bad (like Milan, near Lake Como, or Verona and Venice, near Lake Garda).
If you're planning on staying in a small town on one of the lakes, consider staying in an apartment, so that you can cook at home if nearby restaurants are closed, or staying at an agriturismo, where you can have at least one delicious dinner there at the farm.
Finally, if you're renting a car after November 1, make sure it can deal with snowy weather and that you rent chains, which are a legal requirement in the mountains during the winter months.