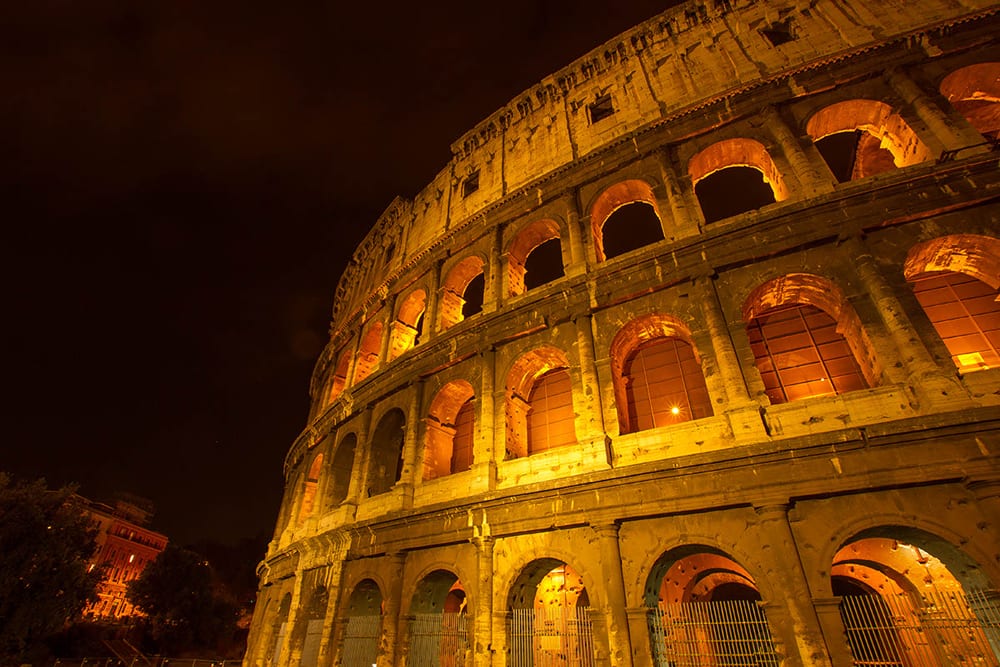 Visit the Colosseum Underground at Night
August 08, 2021
The only thing better than the Colosseum underground… is the Colosseum underground at night! That's when the Colosseum and its hypogeum—the tunnels beneath the arena where gladiators and animals waited for their turn to fight—are at their quietest and most atmospheric. (Not to mention spooky).
So that's why we're thrilled to be offering Colosseum underground tours at night.
Check out our video on what it's like to see the Colosseum at night, below:
Also, summer is a fantastic time to see the Colosseum at night. As most visitors know, Rome gets hot in the summer. The evening is one of the coolest (literally) times to sightsee, and makes for a much more pleasant experience.
Not to mention, in the company of an expert guide, you'll get insights into Ancient Rome and when you hear  tales of bloody battles and fights to the death, there's nothing like standing under the moonlight to add those extra shivers up your spine.
Show Comments
9 responses to "Visit the Colosseum Underground at Night"