Where to next? Sardinia with Claudia Tavani
April 13, 2023
No matter where you travel in the world, there is usually one special place that you never tire of visiting. In this exclusive "Where to next?" blog series, we talk to some of the biggest travel influencers in the industry, as they give us expert insights into their favourite parts of the world – shining a light on beautiful destinations through the eyes of some of the world's most well travelled people.
It's time to take out your travel bucket list and start filling it up!
In this post we interview travel blogger and coach, Claudia Tavani, from My Adventures Across the World and Strictly Sardinia. From Human Rights lawyer (bored academic, in her own words!) to full time traveler, her life is enviable for most – but despite traveling most of the world, there's no place like home for Claudia. Read on as she gives us tips for visiting the wonderful Cagliari on the Italian island of Sardinia.
What did you do before you began traveling, and what drew you to eventually travel full-time?
I have always loved traveling, but I wasn't always a full time travel blogger. My background is in International Human Rights Law, so before I switched my career to open a blog I worked as a University Researcher and as a consultant for several NGOs – both in the United Kingdom, where I got my PhD degree, and in Italy, where I am from.
What do you love most about this part of the world?
Cagliari is home to me. It's where I grew up, where I have my family, my beloved cats and my lifelong friends. I guess what I love the most about Cagliari is the views. Anywhere you are in town, you are bound to get to a terrace or a panoramic point where you can see all the way to the horizon. When places like Rome or Venice have to fight against the dangers of over-tourism and people have to plan their trip so carefully to avoid lines at attractions such as the Colosseum, Cagliari and the rest of Sardinia have managed to maintain a great balance between locals and tourism, with some places still unknown. This means that if you decide to visit, your trip can be way more spontaneous than it would be in many other places.
Read more: Going to Rome for the First Time? Here's Everything You Need to Know
What should more people know about Cagliari?
I wish more people realized how beautiful it is! Most people outside of Europe (and at times also in Europe) have no idea where Sardinia is. This means they don't research for it, they aren't curious to see what it's all about and they don't even realize what they are missing. Many of those who know about its existence are also mistaken in thinking that Sardinia is expensive (in fact, it is just as expensive as Italy) and think it's only a summer destination – beaches in Sardinia are amazing.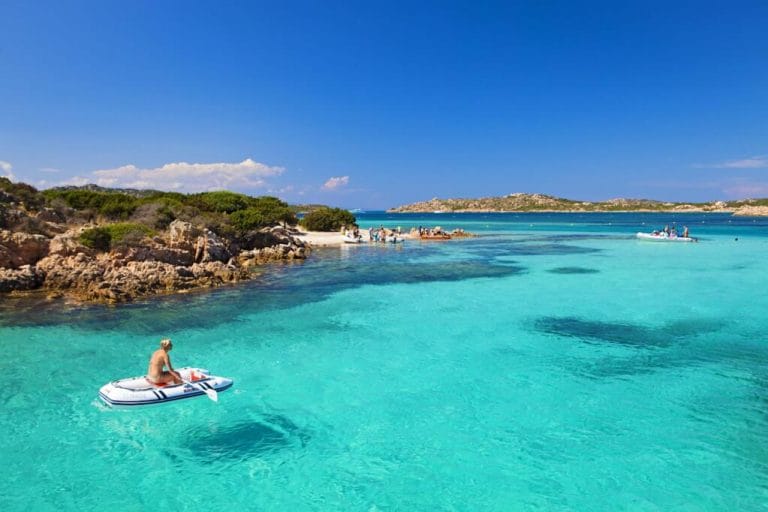 What is your favourite thing to do here?
I will never get tired of admiring the sunset from Via Santa Croce, in the historic neighborhood of Castello. There is a terrace where locals love to hang out and there is a fantastic bar there where you can grab a drink to make your experience even better.
If you had just 24 hours here, what would you do?
Go for a walk around the historic quarters – make sure to visit the Cathedral and the Roman Amphitheater. Then change areas – depending on the season, either go to Molentargius Nature Reserve to admire pink flamingoes, or to Calamosca Beach to hike the trail to Sella del Diavolo (from here you can see the gulf, with Poetto Beach and Molentargius Nature Reserve right behind it). Finally, get back to town for a sunset drink and then go for dinner in one of the many lovely restaurants in the center.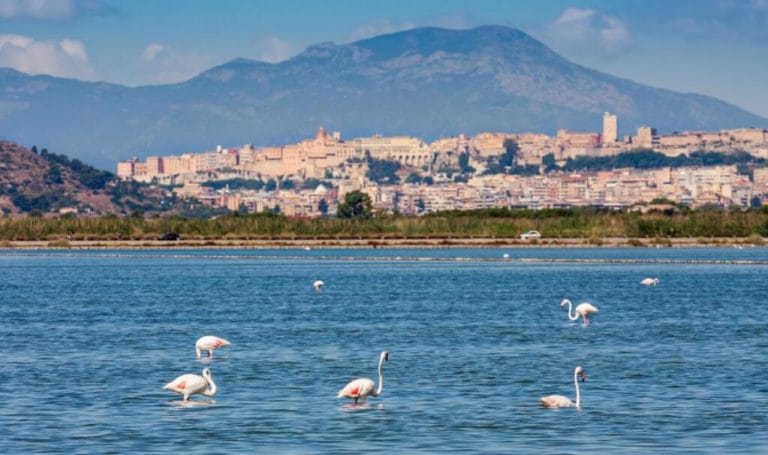 Where is your favourite place to eat in Cagliari?
I am a fan of Pizzeria Framento. Pizza there is nothing like you can imagine – it only uses local ingredients, the dough is incredibly fragrant, and the staff is the kindest you can imagine.
Do you have any quirky or off-the-beaten-track spots that you'd urge people to visit
Cagliari itself is off the beaten track enough, actually! If you want to see a place that not many know about head to the nearby Serdiana, a small village where, immersed in the countryside, you will find a gorgeous Romanesque Church known as Santa Maria di Sibiola. It's where all members of my family got married!