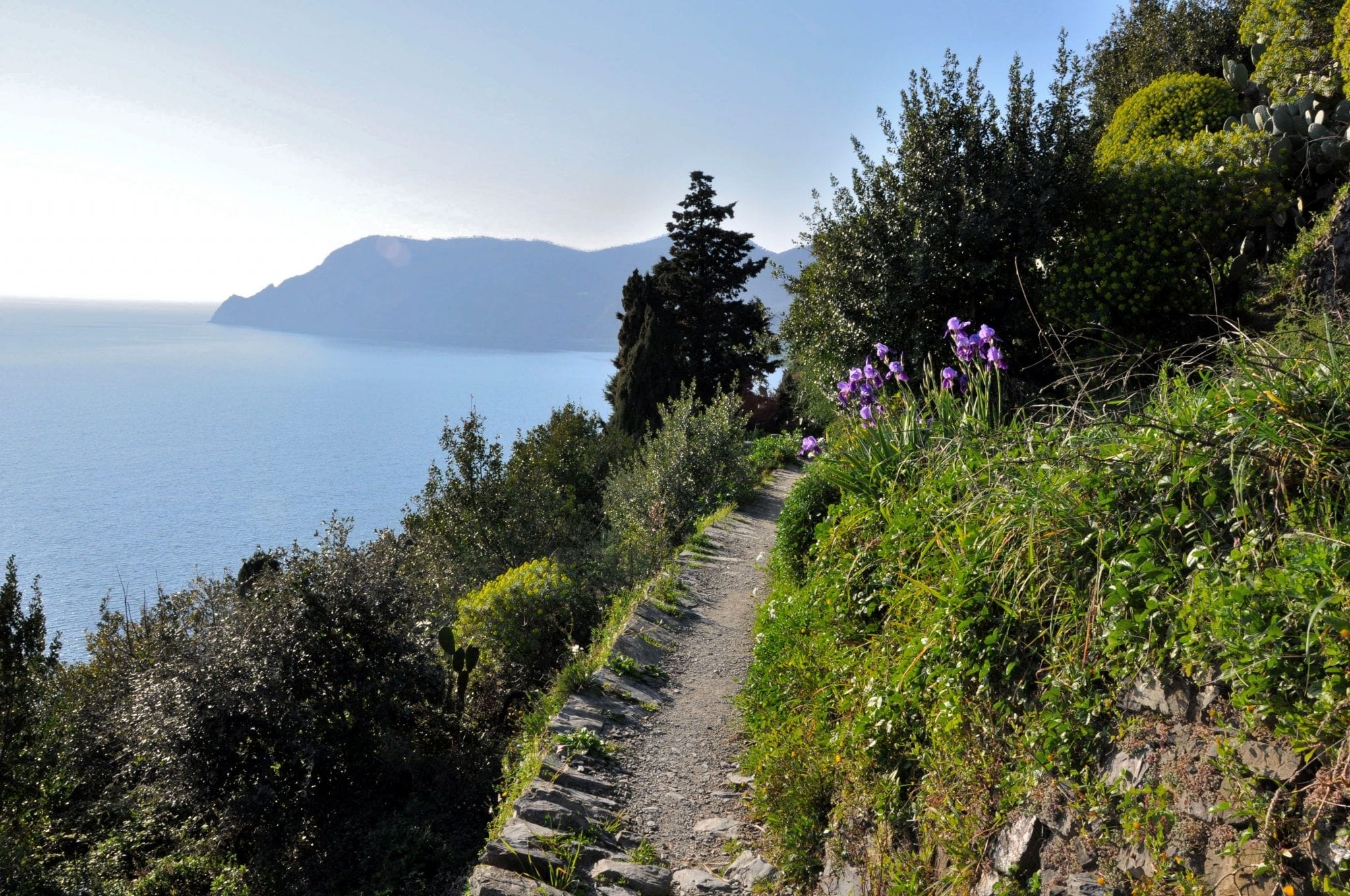 Traveling in Italy's Off Season: Cinque Terre
October 5, 2021
We love the Cinque Terre—even in the winter! But before you go to this grouping of five small villages on the Ligurian coast, famous for their seaside views, spectacular beauty, and gorgeous walking trails, there are a few things you should know.
(This post is part of a series on popular destinations in Italy in the off season; check out our earlier posts on Venice in the off season and Lake Como, Lake Garda and Lake Maggiore in the off season)
Visiting the Cinque Terre In Winter
When is the off season in the Cinque Terre? Mid-September to mid-June, excluding Easter.
What to expect in the off season: In the summer, this group of five tiny, seaside towns is overwhelmed by foreign visitors. Hotels and B&Bs book up far in advance, the narrow streets are filled with English speakers, and the hiking paths, for which the Cinque Terre is so famous, become practically shoulder-to-shoulder. So getting to visit these towns outside of the high season can be a real treat!
However, it's worth keeping in mind that these villages are usually best appreciated in non-rainy weather. This isn't just because of the spectacular, natural scenery, but also because the hiking paths—usually an activity that's on the top of visitors' lists—are closed if the weather is inclement. Even if it's not raining by the time you arrive, if it rained recently, sections of paths might have washed away, forcing the entire route to be closed down until the path is repaired (something that can take one day, or several). When we visited the Cinque Terre last March, for example, the weather was clear and beautiful; because of recent rains, however, only two of the paths were open during our four-day stay.
On the plus side, while rain (or even snow) is more likely in the winter months, it's by no means guaranteed; there are plenty of cold, sunny days this time of year, too! And we, at least, would prefer going for a hike on a deserted trail in the cold, than on a packed trail in the (sometimes very uncomfortable) August heat.
As far as the cold goes, remember that these towns are on the seaside. So yes, it is quite cold in the winter!
Finally, as with other resort towns, some restaurants and shops in the Cinque Terre close down in the quietest months of the off season.
If you come to the Cinque Terre out of season: Pack lots of layers of warm clothes. And when it comes to hiking, prepare to be flexible!
Before you go, you can check to see which hiking paths are currently open, but be aware that this changes on a day-to-day basis.
Read More: Hiking the Cinque Terre