Where to next? NYC with Margherita Ragg
July 4, 2023
No matter where you travel in the world, there is usually one special place that you never tire of visiting. In this exclusive "Where to next?" blog series, we talk to some of the biggest travel influencers in the industry, as they give us expert insights into their favorite parts of the world – shining a light on beautiful destinations through the eyes of some of the world's most well-traveled people.
It's time to take out your travel bucket list and start filling it up!
Here we're joined by Margherita Ragg, owner of The Crowded Planet, a nature and travel blog brimming with inspiration for adventure lovers! Margherita and her husband Nick are lovers of adventure travel and hiking – but despite traveling to all four corners of the world, Milan native Margherita can't get enough of The City That Never Sleeps. If you plan on visiting NYC, read on for some great off-the-beaten-track tips.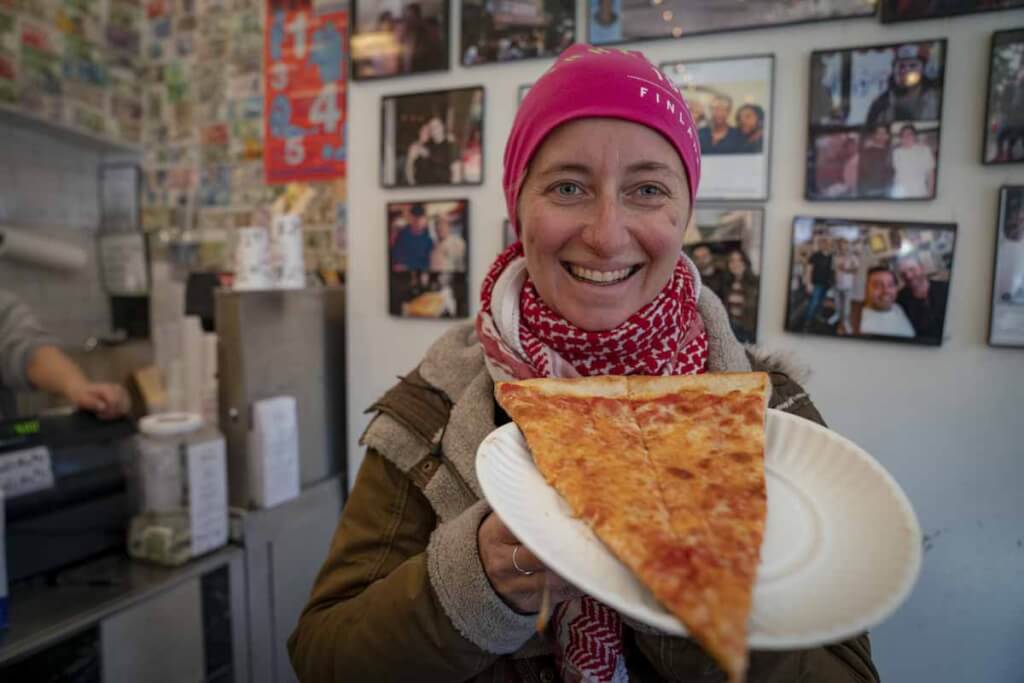 What did you do before you began traveling, and what drew you to eventually travel full-time?
Travelling has always been my dream, ever since I was given a book of flags from all over the world for my fifth birthday. I didn't do much traveling during my childhood and teens, but ever since I moved to London in my early 20s, traveling has been part of my life. I went on my first extended trip in 2009/2010, and I've been traveling full time since 2015 – until Covid.
I've done all sorts of jobs before starting The Crowded Planet – I worked in retail and hospitality for a long time while I was at university in London, then worked as a therapist with children with autism, and then I became an ESL teacher.
What do you love most about New York?
New York City is a very special place for me. It was the first place I visited outside of Europe after I received my first paycheck at the age of 21. I love how varied the city is, and how much it has to offer in terms of things to see and do. Even after so many visits, I can always find new places to explore – including quirky sights, neighborhoods, new restaurants and bars.
You know the old saying 'When a man is tired of London, he is tired of life'? I think the same saying should apply to New York City! It truly has something to offer for everyone, it's impossible to get tired!
What should more people know about this city?
I think most visitors should realise that there are in fact five boroughs in NYC – not just Manhattan! Most first-time visitors only stick to Manhattan, and maybe quickly visit Brooklyn after walking the bridge.
The Bronx, Queens, and Staten Island all offer cool things to see and do – for example, I really like Astoria and Long Island City, both in Queens. Both neighborhoods have really cool shops, independent restaurants, craft breweries and a lot more to explore, and very few tourists!
What is your favorite thing to do here?
Call me cliche, but I just love walking around New York City. I love seeing how neighborhoods change once you cross those invisible boundaries, and there's no better way to see that than wandering around on foot!
I also always say that a perfect trip to NYC should include both a sunny and a rainy day. When it's sunny, there's no better place to be in town than Central Park. I always recommend people to walk all the way up, crossing all the park, past the reservoir until you reach the Ravine, a place where you can truly find wild nature in the city. On a rainy day, it's the perfect time to visit one of NYC's great museums. My favorite is the Cloisters, a section of the Met focusing on Medieval art, including a rebuilt medieval cloister!
If you had just 24 hours here, what would you do?
I would start with brunch, possibly somewhere in Harlem. Then I would walk all the way through Central Park and then to the Vessel, which I haven't seen yet! Then I would walk the High Line to Chelsea Market for a snack, and finally, I would head to Long Island City or Bushwick for some craft beer.
Before heading back to my accommodation I would also grab a NY slice – there's no better place than Williamsburg or Bushwick for that!
Where is your favorite place to eat in this city?
My favourite place is Very Fresh Noodles in Chelsea Market! I dream of their biang biang noodles every day!
Do you have any quirky or off-the-beaten-track spots that you'd urge people to visit?
There are two cool places near Downtown I like – one is Mmuseumm, a tiny museum located in a freight elevator, with rotating exhibitions of seemingly random objects arranged according to different themes. Another one if the Elevated Acre, a 'secret garden' between the Downtown skyscrapers that you access with a hidden escalator. The first time I went there, I walked around for 10 minutes looking for it!