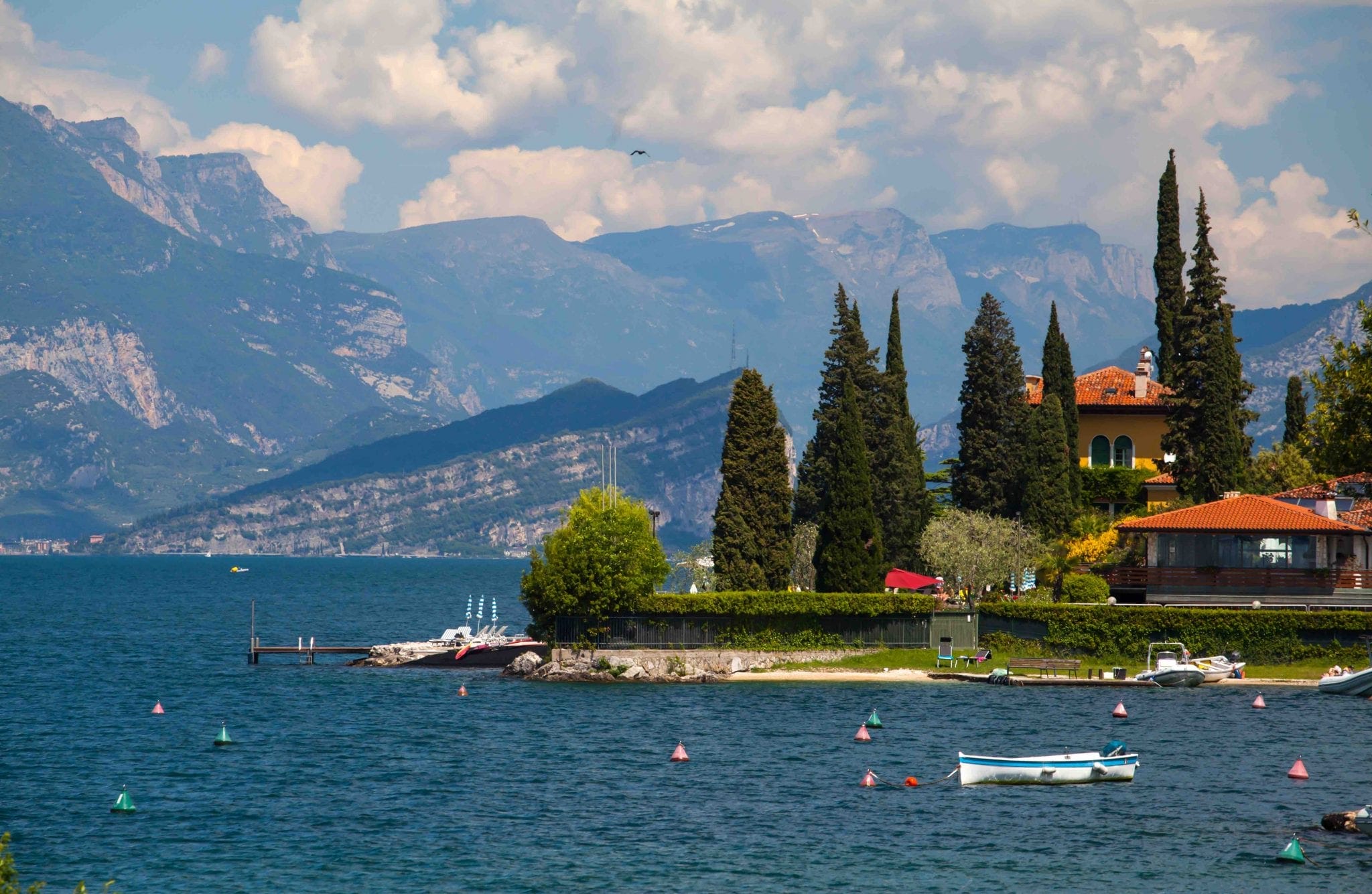 7 Italian Honeymoon Destinations Off the Beaten Path: Lecce, Taormina, & More
June 26, 2023
If you're planning a honeymoon, few destinations could be better (or more popular!) than Italy. And while you could head to your classic honeymoon haunts (Rome, Florence, Venice, the Amalfi coast), your luna di miele is a once-in-a-lifetime experience—and one you might not want to share with every other honeymooning couple. So while the Trevi Fountain is great, if you really want to up the romance, seek out Italy's more-hidden romantic gems.
Amazing Italian honeymoon destinations
Lecce, Puglia
Located in the heel of the "boot" of Italy, Puglia remains one of Italy's least-discovered regions for travelers. But that's a shame, because the region is gorgeous, featuring miles of countryside, tiny medieval towns, and beautiful coastline. For a laid-back, sun-soaked honeymoon, stay in Lecce, nicknamed the "Florence of the South" for its striking architecture, and explore the rural areas and small towns nearby.
Verona
We know, we know: You'll find a tour bus (or two, or three) here. But we just couldn't leave Verona off a list of potential honeymoon destinations in Italy: It's just too perfect! Here, after all, is where Shakespeare set Romeo and Juliet… and you can even go see Juliet's "house" and "balcony" today.
The city has lots else to offer, too. In fact, its art and architecture, from ancient Roman ruins (including a Roman amphitheatre, the third-largest in Italy) to important medieval churches, have landed it on the UNESCO heritage list.
Umbria
Often called the less-discovered version of Tuscany, Umbria has the same rolling hills, excellent food, and medieval hilltop towns as its better-known neighbor—sans tourists. Consider picking a town like Narni, Spoleto, or Todi as a tranquil, off-the-beaten-path base to explore the countryside and other towns nearby, like Assisi and Orvieto. By car is the easiest way to get around Umbria if you want to take in a number of towns, but be careful: It's easy to get lost, so unless you want to put your relationship to the test, consider relying on trains instead.
Turin
If sophistication and urban energy are what you're after, consider Turin, one of Italy's most happening cities. Its architecture—a blend of Baroque, rococo, neoclassical, and Art Nouveau—is striking, and the city is filled with gardens, castles, public squares, and palaces. For the culturally-minded honeymooners, Turin has a ton to do, including concerts, shopping, and museums. Among others, Turin has the world's second most important Egyptian collection, a cinema museum, and even a museum devoted to cars.
Italy's "Lake District"
Stunning lakes are scattered throughout Italy's north. Some, including Lake Lugano, Lake Como, Lake Maggiore, and Lake Garda, are frequented by Italians and Europeans in the high season, so seek out one of the smaller gems if you want true solitude. Otherwise, those more-popular lakes aren't only gorgeous, but boast elegant (and pricey) hotels, spas and resorts. Feeling sporty? Go mountain biking, boating, paragliding, or hiking.
Taormina, Sicily
Sicily has a fascinating blend of cultures, fabulous food, and miles of gorgeous coastline. Taormina, dramatically positioned to overlook the coast and the Mt. Etna volcano, is one of its top destinations. From the medieval quarter to castle ruins to a still-used Greek theatre, it's ideal, and off the beaten path.
Sardinia
Whether you're looking for a top-notch, all-inclusive resort or a tranquil, centuries-old town, Sardinia's got it. The glamorous hotels and beaches are on the northern Costa Smerelda. But if you really want to "get away from it all," consider the other coasts, too. The beaches near Oristano or Buggerru, on the western shore, are world-renowned, as are the beaches on the southern coast, near Villasimius—and they'll be far less crowded.