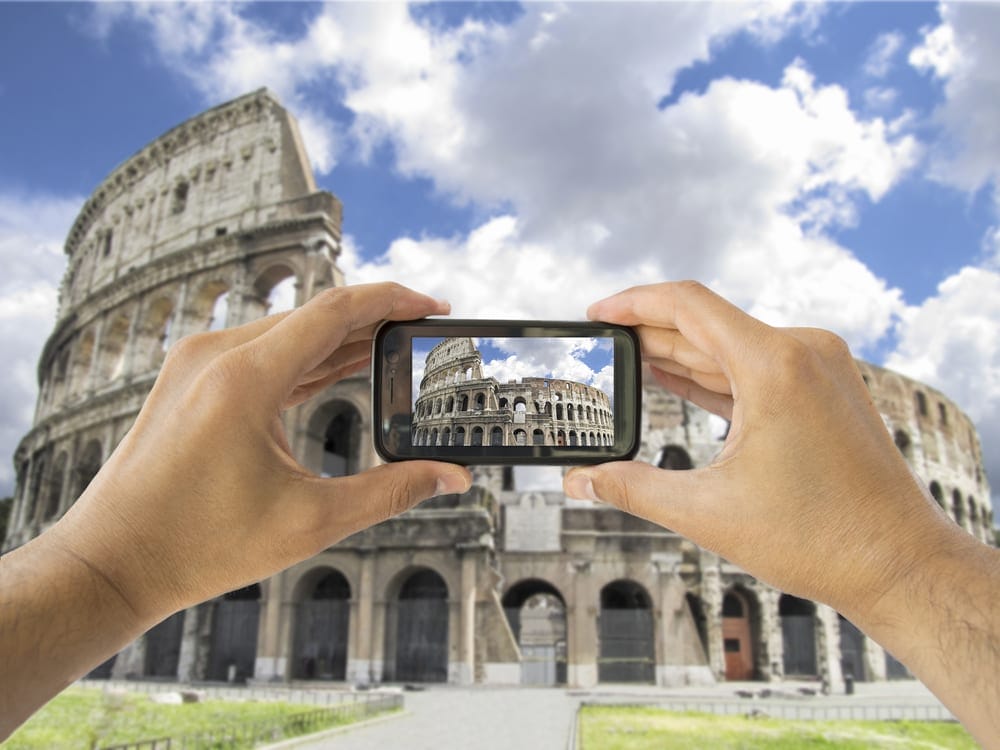 The Best Travel Apps to Use in Italy
February 21, 2023
Traveling to Italy and enjoying its gems has never been easier… thanks to your smartphone! With our list of best travel apps, you'll avoid getting lost, find restaurants where the locals eat and learn key words and phrases right at your fingertips. Many of the apps are available on all platforms (Apple iOS, Google Play, Android) and don't need an internet connection to function, so you can forget about expensive roaming costs while traveling abroad.
Getting Around
1. Italy Travel Guide by Triposo: One stop for your complete mobile guide to Italy! The free travel app provides offline maps and useful information on landmarks and restaurants in over 100 cities. We also recommend TripAdvisor City Guides and Ulmon Travel Guide and Offline Maps interactive apps for larger cities.
2. ProntoTreno: Exploring Italy by train? Download Trenitalia's official app (free!) that lets you buy tickets in a few clicks and check the status of your trip in English. 
3. Museum Guides: Let the apps guide you as you discover Italy's artistic masterpieces and archeological sites. Most museums have official and unofficial apps to help you understand the museums and the works that make them beautiful, complete with insider information. Two of our favorites are the iMiBACT free app (here for iPhone or here for Android) with maps and descriptions of over 40 of the countries museums and landmarks, and the Uffizi Art History Guide ($3.99)
Communicating with the locals
4. LingoLook: Looking for a crash course in Italian? This offline app helps you prepare for your trip, with quick lessons on basic words and phrases, along with their pronunciation. Once you're in Italy, you can search by situation – for example, explaining food allergies or asking directions – and communicate with ease.
5. Word Reference:  We love this free app when looking for a precise translation of specific words – from Italian to English or vice versa – which is especially helpful for scenarios like reading a menu with no translation (check out our helpful on navigating menus here!). We also suggest using Google Translate to understand the general gist of phrases.
Dining like a local
6. Cibando: What sets this free food guide app apart from others is its delicious photographs of dishes from local restaurants, giving non-Italian speakers an idea of the various specialties served. Be sure to check out the convenient map feature which allows you to circle the area you'd like to dine in and preview its restaurants!
7. Foodies by Gambero Rosso: As one of the more costly apps on our list ($4.99), we've chosen this app from the acclaimed Italian food and wine guide for true foodies who love to try anything from elegant restaurants to street food.
8. Eat Rome, Eat Florence and Eat Venice: Heading to Rome, Florence or Venice? You're in luck! Check out these city-dedicated apps for expert picks from a foodie living in Italy. You can find these apps from $2.99 to $3.99 and an upcoming comprehensive Eat Italy app is in the works.
9. TripAdvisor: Before choosing a restaurant, take a look on the famous free travel app for to see what travelers from all over the world really have to say about it. Use the "Near Me" function to find what's in your area and even browse reviews on famous landmarks and hotels.
Which helpful travel apps do you use when traveling in Italy? Tell us about them in the comments!